SuperSport viewers on DStv and GOtv can look forward to group stage, Matchday 1 and 2 action from the 2024 UEFA European Championship qualification, with matches spanning from Thursday 23 to Tuesday 28 March 2023.
DStv and GOtv is the only true home of football in Africa, offering a range and depth of action that no other rival can match – it's literally 'Unbeatable Football'! If you're going to spend your money on something, it may as well be on the best football in the world.
The action opens on Thursday and features one of the best games of the week, as Italy face England at the Stadio Diego Armando Maradona in Naples. Azzurri coach Roberto Mancini compared the football culture of the two nations recently, pointing out that Italy has players with the same level of talent as Three Lions sensation Jude Bellingham.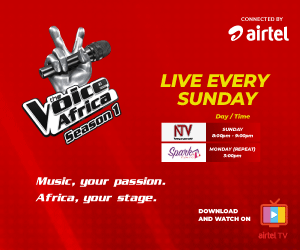 "It's not true that there's lack of talent in Italy, that we don't have a Bellingham. We have many Bellinghams, at least four or five. The difference is that in Germany and England, they let their youngsters play immediately at the highest level. In Italy, we don't."
Mancini continued, "We are going to look everywhere for players, even young and unknown ones, in the hope that talent can then be useful [for the national team]."
The pick of Friday's action sees France take on the Netherlands at Stade de France just outside of Paris. Les Bleus are still smarting from their 2022 World Cup final defeat at the hands of Argentina, but coach Didier Deschamps is determined to vindicate the federation's decision to keep him in charge until 2026.
"I thank the president [of the FFF, Noel Le Graet] for his constant support and his continued confidence in me," Deschamps said. "It is essential for the France team to function well."
Saturday is headlined by Spain and Norway meeting at La Rosaleda in Malaga, while Sunday sees England back in action when they welcome Ukraine to Wembley. The Eastern Europeans will be led by caretaker Ruslan Rotan, who has courted controversy in his selection by including Yevhen Konoplyanka.
"I can say that I, as a coach, believe in [Konoplyanka]," said Rotan. "I believe that he will benefit the national team more than once. I believe in him both as a person and as a player. He has skill.
"Konoplyanka, along with Andriy Yarmolenko, are the players with whom you need to achieve results. Their skill is undeniable. They can also help the national team in the locker room with a word. Whose idea was it? You can say it's mine. I understand that there may be criticism, but I want the players to be relaxed and believe in the team."
Monday features a crunch clash for Republic of Ireland against France at Aviva Stadium in Dublin, while Tuesday is headlined by the meeting of Scotland and Spain at Hampden Park in Glasgow. Scotland manager Steve Clarke says he is well aware of the quality possessed by 'La Furia Roja' but has urged his team to believe in themselves.
"Spain are a fantastic team, with a great deal of quality," said Clarke. "We will have to impose our own way of playing and having a full house at Hampden Park would go a long way in making that happen. Anything is possible if we pull together and perform to our potential."
No rival can compete with SuperSport's coverage. Our viewers on DStv and GOtv enjoy an unrivalled selection of football from around the world!
Don't miss the New Football Season on SuperSport on DStv and GOtv. Visit www.dstv.com and www.gotvafrica.com to subscribe or upgrade, and join in on the excitement. And while you're on the move, you can stream matches on the DStv App.
UEFA Euro 2024 qualification broadcast details, 23-28 March 2023
All times CAT
Thursday 23 March
17:00: Kazakhstan v Slovenia – LIVE on SuperSport Premier League and SuperSport Maximo 2
21:45: Italy v England – LIVE on SuperSport Premier League, SuperSport Maximo 2, SuperSport Maximo 360 and SuperSport GOtv Football
21:45: North Macedonia v Malta – LIVE on SuperSport OTT7
21:45: Denmark v Finland – LIVE on SuperSport Variety 2
21:45: San Marino v Northern Ireland – LIVE on SuperSport Variety 3, SuperSport Maximo 1and SuperSport GOtv Select 1
21:45: Portugal v Liechtenstein – LIVE on SuperSport La Liga, SuperSport Maximo 3 and SuperSport GOtv La Liga
21:45: Slovakia v Luxembourg – LIVE on SuperSport Variety 1
21:45: Bosnia-Herzegovina v Iceland – LIVE on SuperSport OTT6
Friday 24 March
19:00: Bulgaria v Montenegro – LIVE on SuperSport Premier League and SuperSport Maximo 2
21:45: France v Netherlands – LIVE on SuperSport Premier League and SuperSport Maximo 2
21:45: Gibraltar v Greece – LIVE on SuperSport OTT3
21:45: Czech Republic v Poland – LIVE on SuperSport La Liga and SuperSport GOtv La Liga
21:45: Moldova v Faroe Islands – LIVE on SuperSport OTT4
21:45: Sweden v Belgium – LIVE on SuperSport PSL and SuperSport Maximo 3
21:45: Austria v Azerbaijan – LIVE on SuperSport OTT7
21:45: Serbia v Lithuania – LIVE on SuperSport OTT6
Saturday 25 March
16:00: Scotland v Cyprus – LIVE on SuperSport Premier League and SuperSport Maximo 2
19:00: Armenia v Turkey – LIVE on SuperSport Football, SuperSport Maximo 360 and SuperSport GOtv Football
19:00: Belarus v Switzerland – LIVE on SuperSport Premier League and SuperSport Maximo 2
19:00: Israel v Kosovo – LIVE on SuperSport La Liga, SuperSport Maximo 3 and SuperSport GOtv La Liga
21:45: Spain v Norway – LIVE on SuperSport La Liga, SuperSport Maximo 3 and SuperSport GOtv La Liga
21:45: Croatia v Wales – LIVE on SuperSport Premier League, SuperSport Maximo 2, SuperSport Maximo 360 and SuperSport GOtv Football
21:45: Andorra v Romania – LIVE on SuperSport Football
Sunday 26 March
15:00: Kazakhstan v Denmark – LIVE on SuperSport Premier League and SuperSport Maximo 2
18:00: England v Ukraine – LIVE on SuperSport Premier League and SuperSport Maximo 2
18:00: Slovenia v San Marino – LIVE on SuperSport La Liga, SuperSport Maximo 3 and SuperSport GOtv La Liga
18:00: Liechtenstein v Iceland – LIVE on SuperSport Football, SuperSport Maximo 360 and SuperSport GOtv Football
20:45: Malta v Italy– LIVE on SuperSport Premier League and SuperSport Maximo 2
20:45: Northern Ireland v Finland – LIVE on SuperSport Football, SuperSport Maximo 360 and SuperSport GOtv Football
20:45: Slovakia v Bosnia-Herzegovina – LIVE on SuperSport PSL
20:45: Luxembourg v Portugal – LIVE on SuperSport La Liga, SuperSport Maximo 3 and SuperSport GOtv La Liga
Monday 27 March
20:45: Netherlands v Gibraltar – LIVE on SuperSport La Liga, SuperSport Maximo 3 and SuperSport GOtv La Liga
20:45: Republic of Ireland v France – LIVE on SuperSport Premier League and SuperSport Maximo 2
20:45: Poland v Albania – LIVE on SuperSport PSL
20:45: Moldova v Czech Republic – LIVE on SuperSport Variety 1
20:45: Sweden v Azerbaijan – LIVE on SuperSport OTT2
20:45: Austria v Estonia – LIVE on SuperSport OTT6
20:45: Hungary v Bulgaria – LIVE on SuperSport OTT7
20:45: Montenegro v Serbia – LIVE on SuperSport OTT8
Tuesday 28 March
18:00: Georgia v Norway – LIVE on SuperSport Premier League and SuperSport Maximo 2
20:45: Scotland v Spain – LIVE on SuperSport Premier League and SuperSport Maximo 2
20:45: Turkey v Croatia – LIVE on SuperSport La Liga, SuperSport Maximo 3 and SuperSport GOtv La Liga
20:45: Wales v Latvia – LIVE on SuperSport Football, SuperSport Maximo 360 and SuperSport GOtv Football
20:45: Switzerland v Israel – LIVE on SuperSport Variety 3
20:45: Romania v Belarus – LIVE on SuperSport Variety 2
20:45: Kosovo v Andorra – LIVE on SuperSport Variety 1
More in Uganda – https://www.youtube.com/watch?v=3P3zUVjof5c