Christine Nampeera Speaks Out Again: Satan deceived me after I forgot my Rosary at home
It still continues to bother many that a very holy girl, Christine Nampeera, would stoop that low: get to the restrooms, fully undress, and allow a bearded man to organize her heavily-gifted 'Nadunga' (read behind) and get shafted mercilessly.
Although the bumless, gifted Muzzinyi searched for water to no avail, the images from that scene are still fresh in the minds of concerned social media in-laws, with others asking what exactly happened to the upcoming city socialite.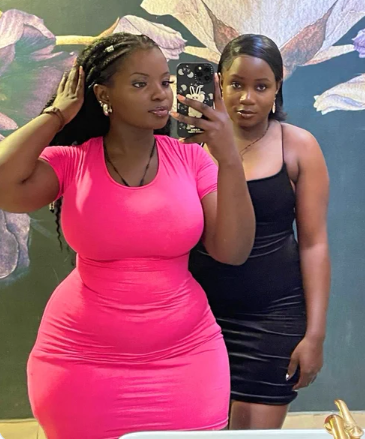 However, we have understood that perhaps it was because Nampeera forgot her rosary that day.
"I don't know how Satan dragged me there. Blame me for forgetting my Rosary," a bubbly Nampeera was overheard telling whoever cared to listen last Wednesday at Cielo Lounge.
The truth is, Nampeera is too holy. It's hard to find her without a rosary. Her WhatsApp profile picture is of the biblical Maria.
However, if it's true that she was deceived by the devil, that devil must have been male and h*rny.