By Enock Mugabi
Star Jose Chamili has not yet given up on battling with his nemesis Bebe Cool.
Chamili has continued to pile more pressure on Gagamel boss who he wants to take on in a musical battle.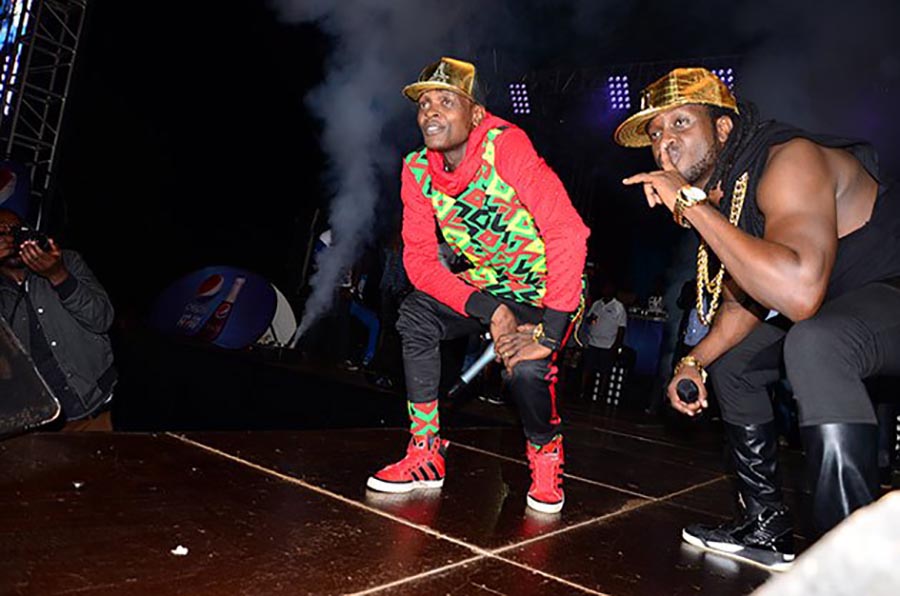 While performing last night at a show organized by Golden Production Band, seemingly confident Leone Island boss took time off to send a message to music promoter Ssaabavulu Balaam to pay him handsomely for the most anticipated battle.
"Balaam put 200 million on table for me, give Bebe 30 or 40 million. I want to burst his head in front of his fans when the world is watching", Chamili roared to the cheerful crowd.
Checkout the video below;
Chameleon yatumye ssekamate ewa bebe cool kino jekinagwela

Posted by Ntege Meddie on Tuesday, 27 February 2018