Winnie Nwagi will give it to you if you want it as it is.
Case Clinic had their end of year bash at Kati Kati over the weekend.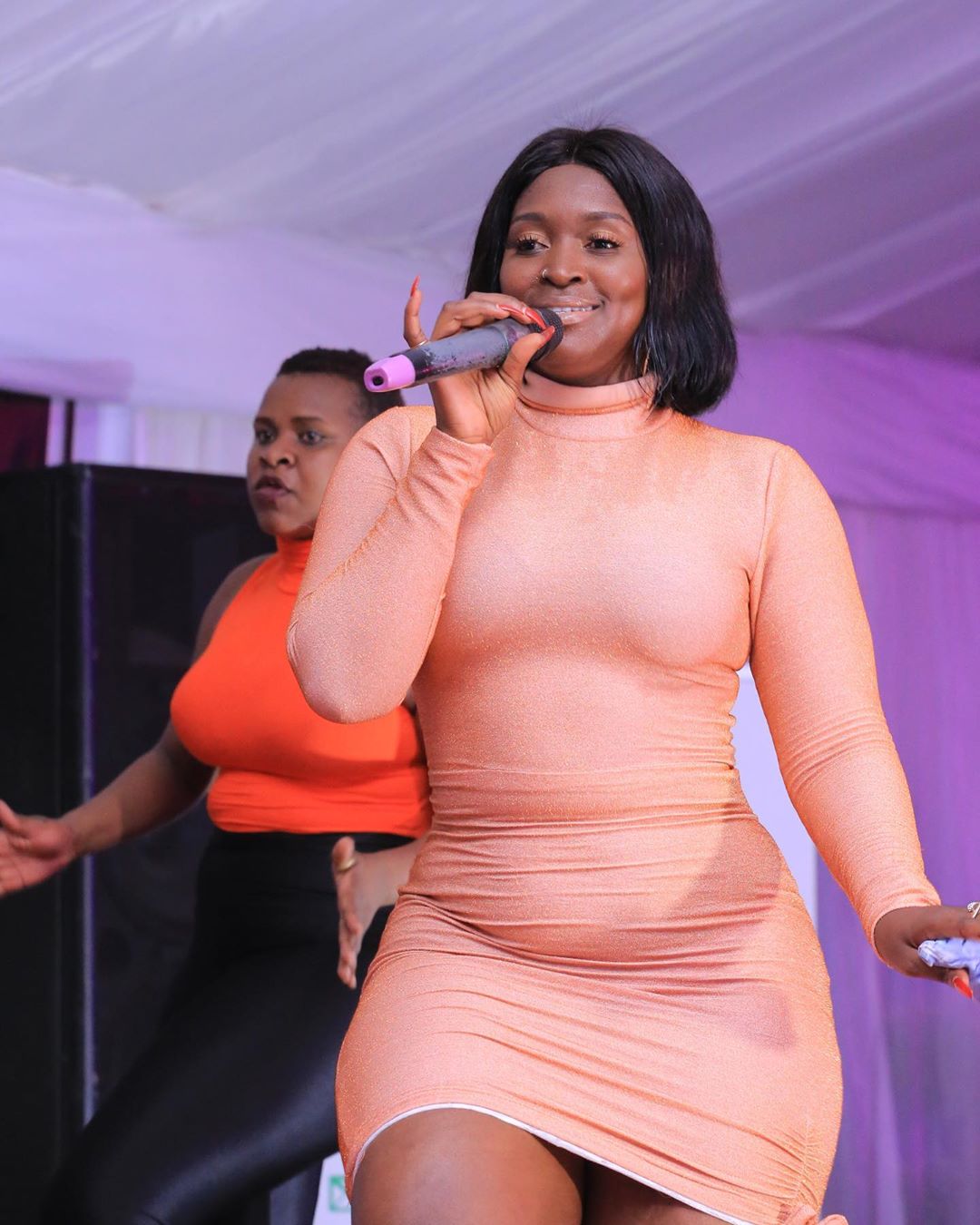 The Kampala hospital invited Nwagi to entertain their staff.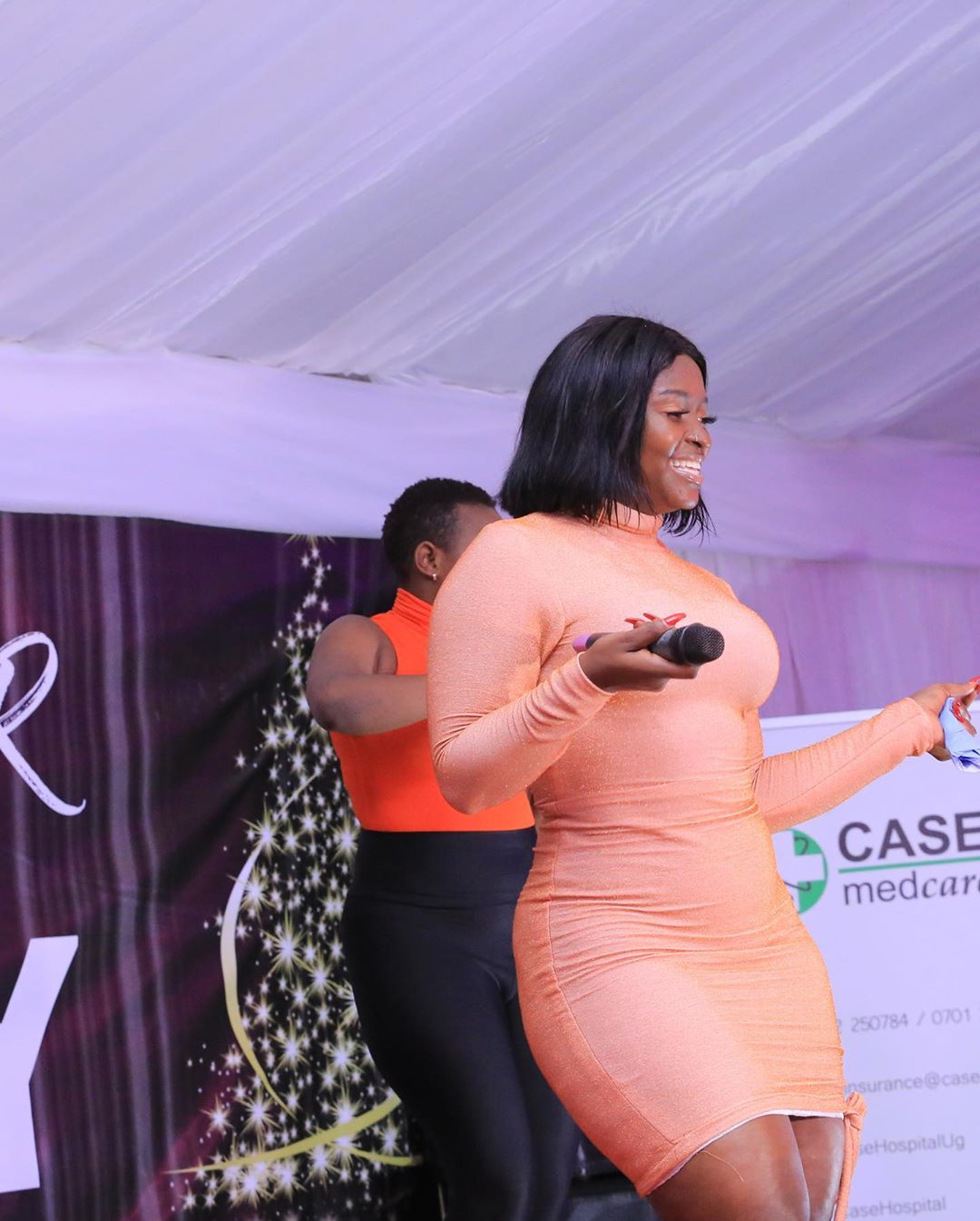 The Swangz Avenue singer did not disappoint slipping into tight-fitting outfit for the big bash.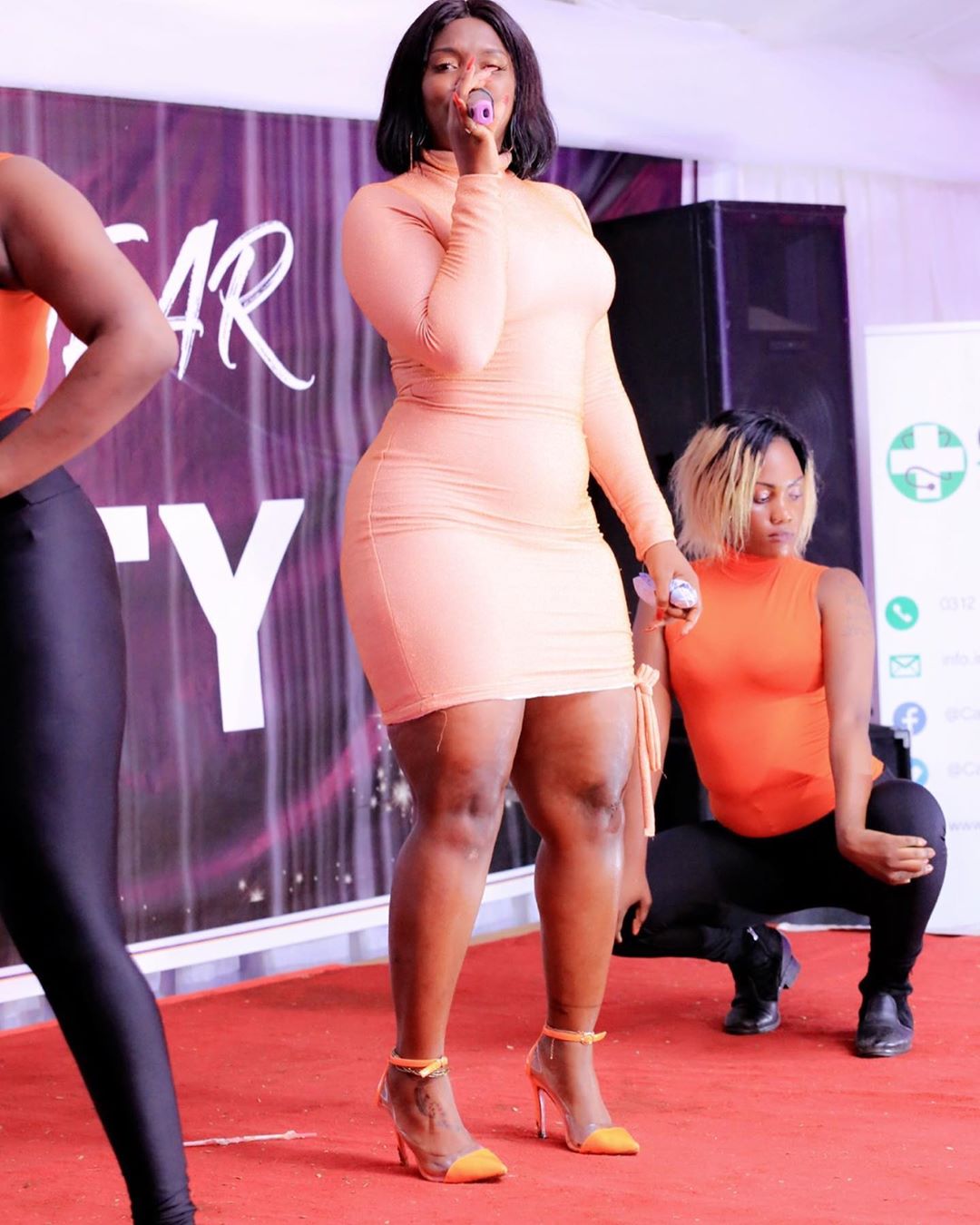 Male staff had their share of what they asked for as their lovely singer entertained them.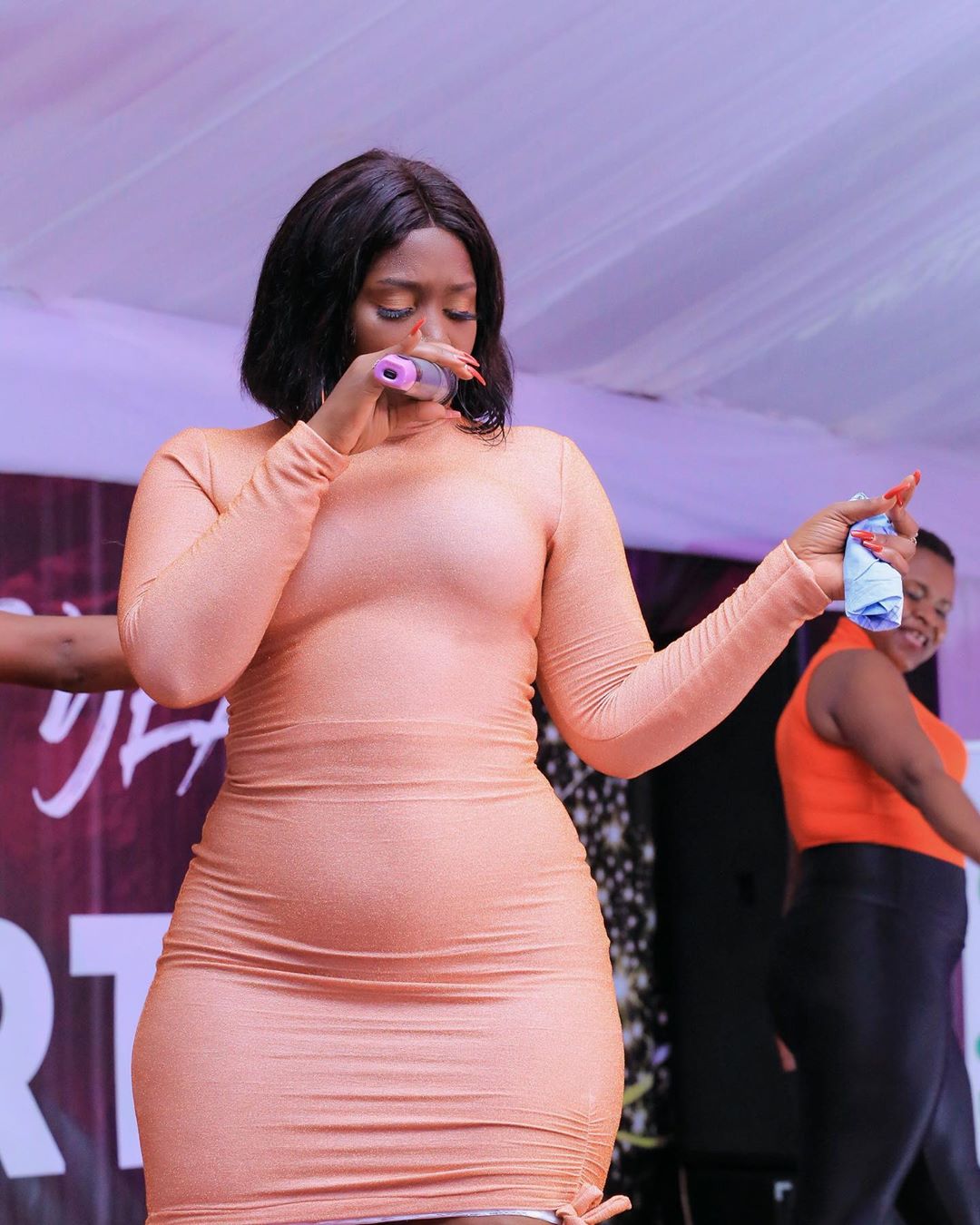 She also had with her dancers who moved the male staff.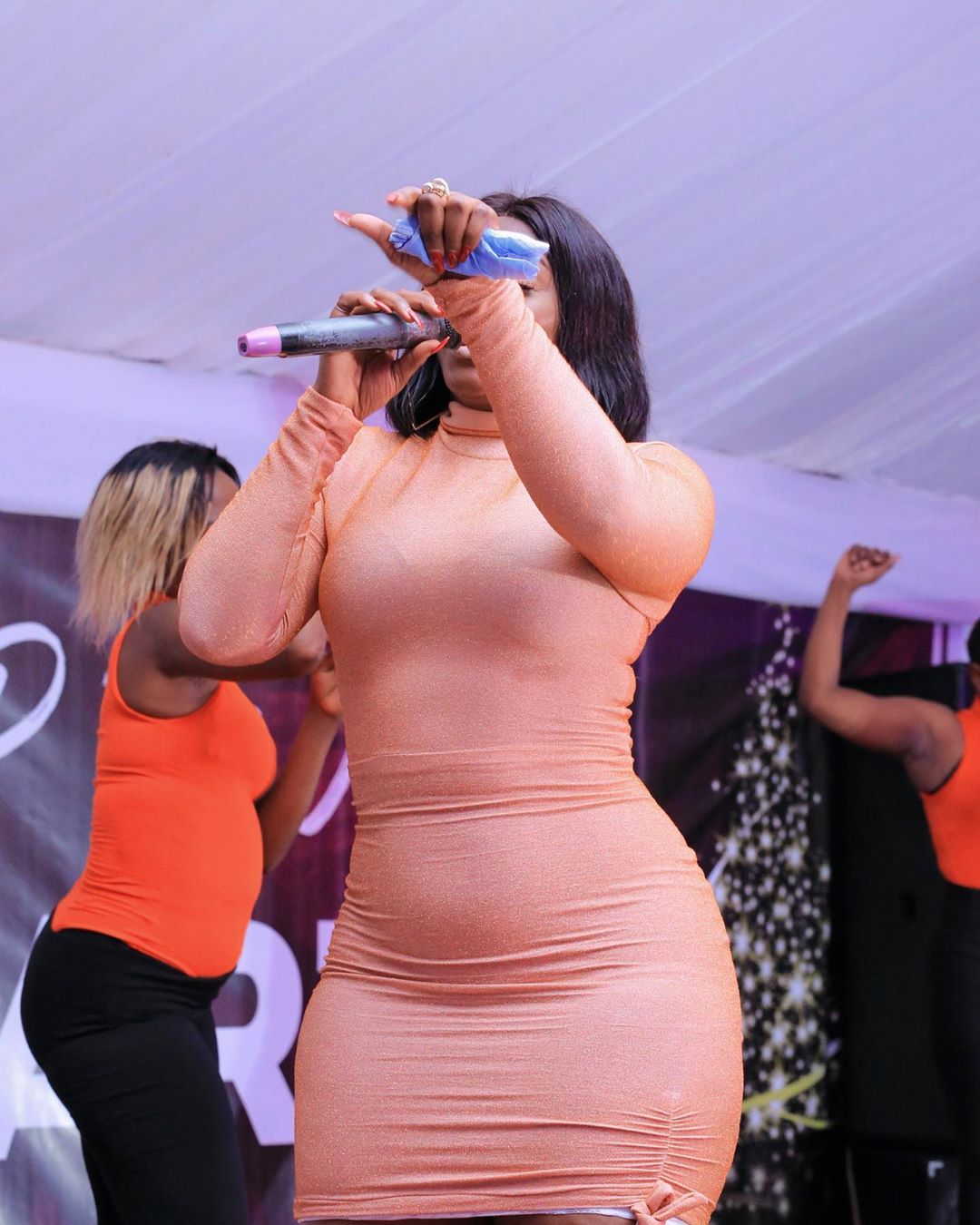 The hospital staff at the end of Nwagi's performance were pregnant with what they had seen.