Little was known about socialite Zari Hassan outside the borders of Uganda not until she got hitched to TZ singing sensation Diamond Platnumz.
Back here she was a big deal but became even bigger beyond the pearl of Africa till now due to her being affiliated to Diamond and of course the late flashy tycoon Ivan Ssemwanga.
When Zari split with Ivan; dad to her three kids; bloggers had a field as Ivan made all manner of lewd remarks aimed at her ex and the new man in her life.
Ivan Semwanga death
The death of Ivan on 25 May 2017 made headlines;  Ivan died of a heart attack at the Steve Biko Hospital in Pretoria. Interestingly, the boss lady was by his bed side, a rare gesture for a couple whose relationship came to an end on account of physical abuse.
Ivan features prominently in this article because he is the source of Zari's wealth-or at least most it. The former leader of 'rich Gang' is said to have started out his trade as a Sangoma in a South African shrine-he called himself 'Shaba wa Shaba'. Ivan seems to have made good money from this trade as he went to invest in schools, students hostels and apartments.
Wealth
Zari got the lion's share of Ivan's wealth. Her share was 50 percent, 30 percent (for his children), 10 percent (his family) and the remainder to his best friend.
The Brooklyn Schools
Zari has a firm hand in the management of the schools. She is the CEO and seems to be doing a good job while at it.
Home in Waterkloof in SA
The boss lady resides in South Africa in one of their houses in Waterkloof. The crib has a swimming pool and all the trappings of moneyed folks.
Real Estate Company
Zari is still running a successful real estate company that was left behind by her ex-husband. Apparently the company is one of the biggest in South Africa.
Toys
Bosslady owns sleek and expensive toys that included that she cruises around. Some were left for by hubby.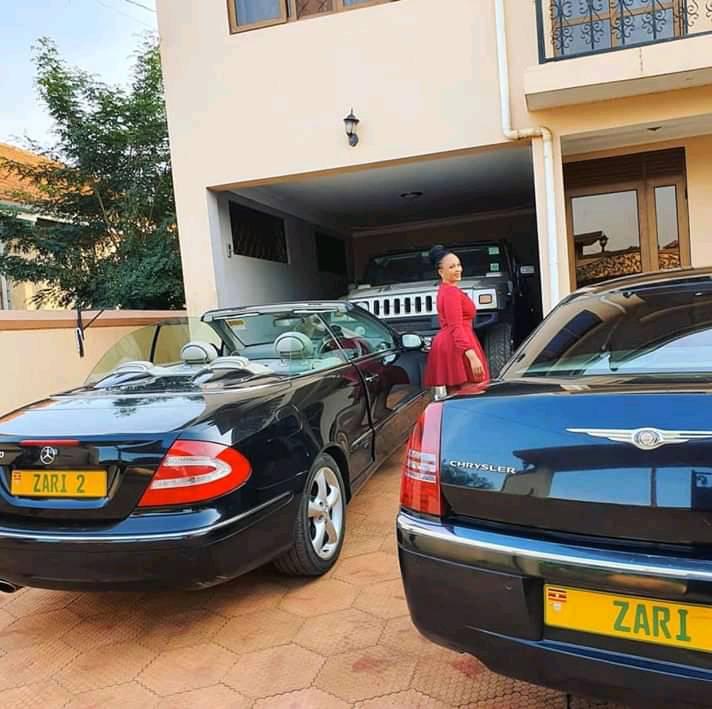 So what Zari Hassan net worth?
Her ex-husband reportedly collected Ush700 million per month from his various businesses. If she gets 50 percent of that amount as stipulated in the will, Zari walks home with a cool Ush350 million per month to date.
The late Ivan's net worth had been placed at USD8.8 million half of which goes to the boss lady. Her net worth is, based on his will, is $USD4.4 million.
Enock Mugabi aka Eye Witness is a Journalist, Seasoned Writer and Music Analyst with a passion for sports.
Connect with him on social media using the links below in bio.