People Power mouthpiece Joel Ssenyonyi recently broke countless hearts of Bobi Wine's female disciples as he tied a knot with bae, Febres Ssenyonyi in a scientific wedding .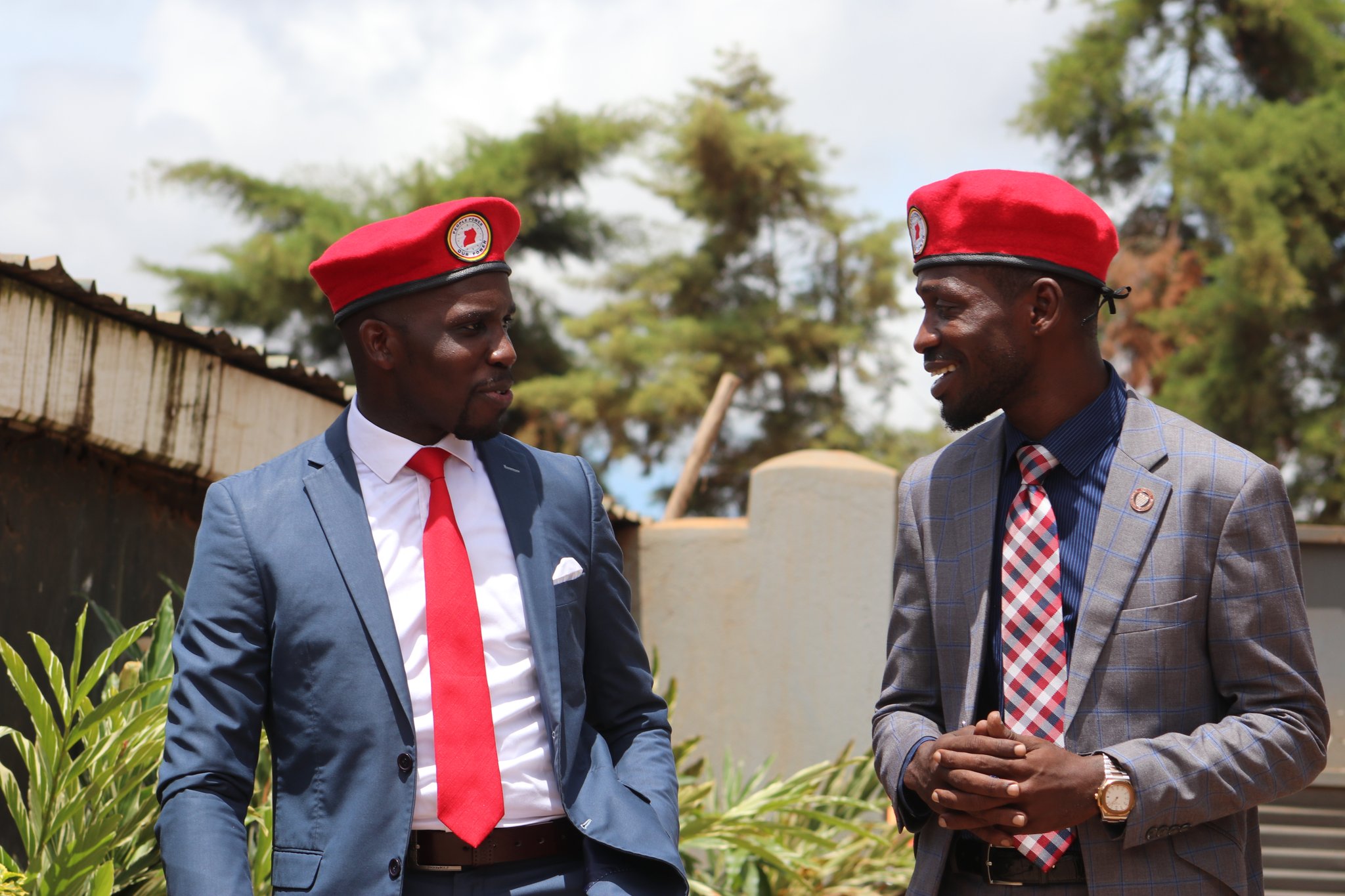 It also marked the end of the former NTV new anchor's  virginity.
Speaking in one media interviews, Ssenyonyi said he was not planning to get married at 33 but he was always pushed by Bobi Wine.
"I was not expecting to get things quickly like this, but what happened, happened. I am enjoying," he said.
"We'd be in a car going back home and Bobi Wine would make fun that I was going to eat kikomando. On days when we'd be tired, he would say, he was going to get a massage from Barbie while for me, I was just going to bed. His jocular jibes pushed me to do something," he added.
Ssenyonyi also revealed in the same interview the tricks he used that enabled him to remain a virgin for 33 years, till when he finally found a perfect woman. He said that they have been praying since day one, because snubbing to feed his reptile for all the years was not easy as it had been filled with lots of temptations.
Senyonyi asserted that he always prayed so much to God to help him bonk only one babe who he will finally get married to, eventually the 'King of Glory' heard and answered his prayers.
"I am born again but not that too holy as many might think and I have always prayed to God so much and asked him to help me so that I bed only a woman who I will marry, and eventually he heard my prayers though there have been so many temptations. It's not easy to turn 33 years old while protecting yourself," he said.