Exclusive reports coming through confirms that Kawempe North legislator Haji Latif Ssebaggala Ssengendo has yet again chickened out of heated Lard Mayorship race!
Hon. Latif who has represented Kawempe South constituency for the past 20 years in the Parliament had declared his intentions to for City Lord Mayorship under Bobi Wine's National Unity Platform but now he has bowed out, according to colleague and Kampala Central MP Muhammad Nsereko.
Nsereko claims Latif is now aiming for EALA MP seat after falling out with NUP.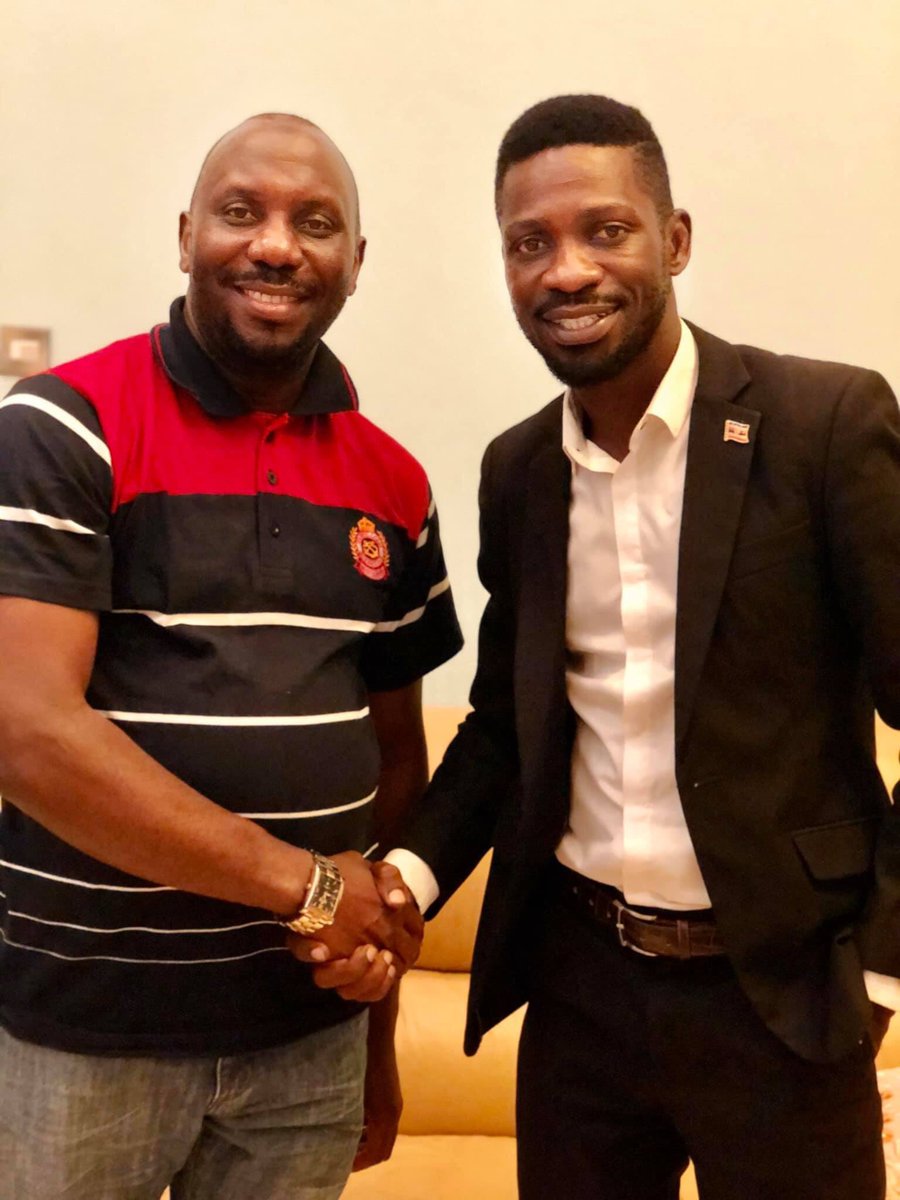 "My brother and Imam Latif Ssebagala is our best candidate for East African Legislative Assembly. (EALA). He is an experienced politician and a humble diplomat," says MP Nsereko.
"I have no doubt in his vast leadership skills, he will be a great representative of Uganda in EALA come 2022. With the departure of Hon Mbidde, hon Nakawuki, Hon Opoka I have no doubt Hon Latif Sebaggala shall hold Uganda's flag." He added.
MP Nsereko has endorsed his Muslim brothers Haji Erias Lukwago for Kampala Lord mayor and Haji Latif Ssebaggala for EALA MP seat.
"My brother Latif for that position of East African Mp you have my endorsement. My brother Erias Lukwago for Kampala Lord mayor for the third term," hon Nsereko added.
Yesterday Haji Latif Ssebaggala wrote to NUP supreme committee  about his stepping down from the race of the Kampala mayoral race.
Below are the reasons Latif apparently gave to the committee in his letter according to an anonymous source in People Power camp.
*In his letter, MP Latif Ssebaggala blames the NUP Elections and Management commission for lack of clear internal driving system – "everybody makes decision".
*Secondary NUP members supporting non NUP members, "e.g for Lord Mayorship". MP Latif Ssebaggala said that many NUP members are supporting non NUP candidates and top leadership has failed to address this issue.
*He blames NUP top leadership for promoting discrimination inside the party. "There are many groups fighting each other within NUP and this is not healthy for the success of the party".
*Latif  also cited influence of Forum of Democratic Change (FDC) party within top management of NUP party. He said that it is very dangerous for an independent party to be controlled by another party in decision making.
*Lastly he also showed his dissatisfaction about the memorandum which was agreed upon by the NUP party leaders about his Kampala Lord mayorship bid.
According to NUP Elections management commission rules, now dedicates that Singer Chameleone is the NUP flag bearer for Kampala Lord mayor 2021.
Enock Mugabi aka Eye Witness is a Journalist, Seasoned Writer and Music Analyst with a passion for sports.
Connect with him on social media using the links below in bio.