Renown City socialite Martha Kagimbi popularly known as Martha Kay might be latest person to prove how general fitness has nothing to do with people's body shapes and sizes .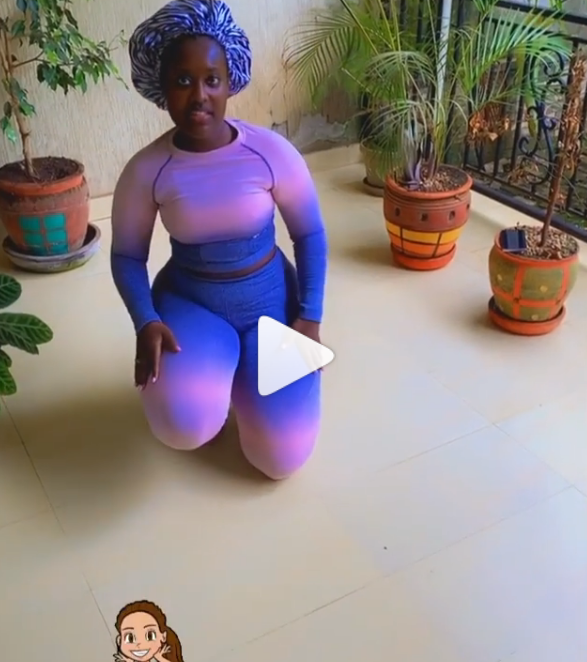 The extremely hilarious online comedian posted a short video of herself trying out the traditional 180 stretch out exercise at the back yard of her parent's place in Kampala.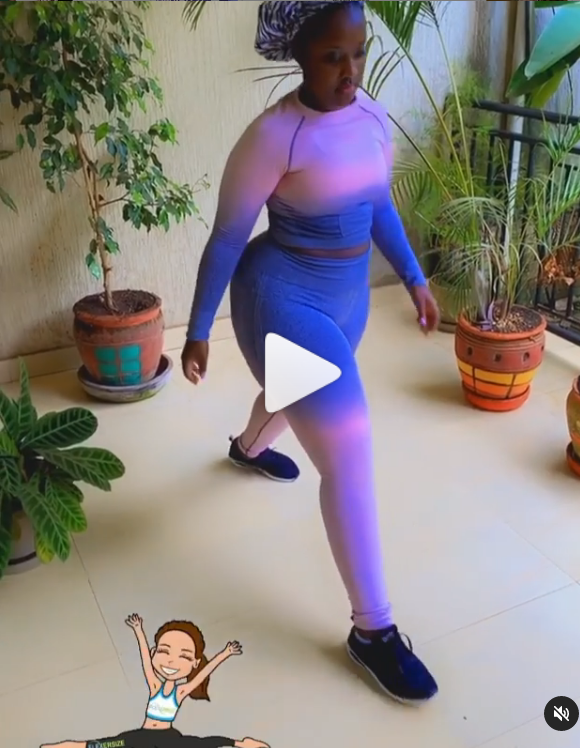 Despite being an overly big sized chic having a significant amount  of beef and fat around her hips and thighs, Martha Kay surprised a few of her Instagram followers when she posted the clip having successfully executed the gymnastic move.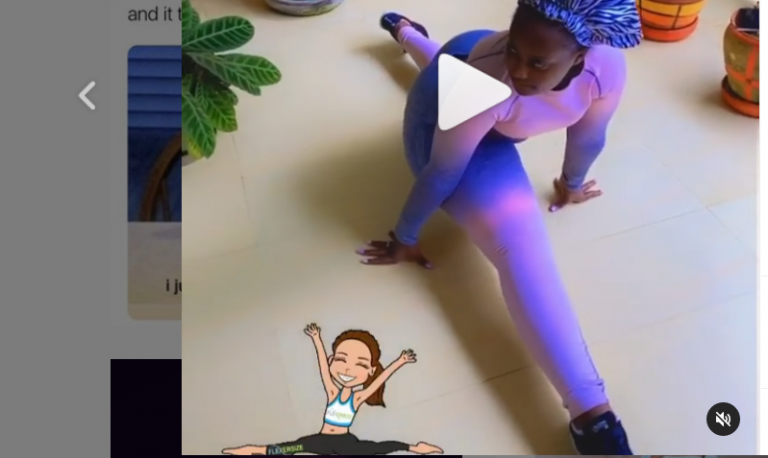 To brag about her accomplishment Martha Kay posted "Stretch out Tuesdays!!! Who is on this fitness journey with me?! Hands up let's support each other"