The Deputy Speaker of Parliament, Anita Among, and Prime Minister, Robinah Nabbanja, are set to visit Kawempe North Member of Parliament, Muhammad Ssegirinya, whose health is reportedly detoriating while on remand.
Among told Parliament on Tuesday that her visit with the Prime Minister will also involve the Leader of Opposition, Mathias Mpuuga. He had reported to the House that Ssegirinya's personal doctors, who visited him at Mulago hospital, were fearing the worst if no specialised medication is accorded to him.
Mpuuga, who is also the MP for Nyendo-Mukungwe Division in Masaka City, reported to Parliament that Ssegirinya's health has been neglected and his condition should no longer be referred to as someone who is sick but ill.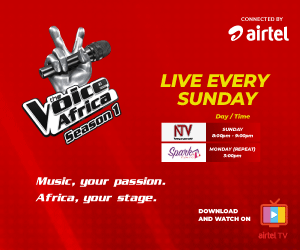 Ssegirinya and his Makindye West counterpart, Allan Ssewanyana, continue to be on remand at Kigo Prison where the High Court in Masaka sent them early last month after they were re-arrested following release on bail by the same Court. The National Unity Platform (NUP) legislators are facing murder charges, which they allegedly committed during the recent spate of machete attacks in greater Masaka.
"In particular the Hon Ssegirinya is not sick but ill. This is not to ask Parliament to exonerate them but to offer an intervention. He was evacuated (from Luzira Prison where he had been transferred) to Mulago on Saturday and the family was not informed until yesterday," Mpuuga reported.
The plenary session was sent into panic mode when Mpuuga reported that Ssegirinya's personal doctor who visited him in hospital suggested that his life was in danger. He called for quick intervention because the State would wish to prosecute a live person but not a dead body.
"His health has been neglected and if anything goes wrong the people of Kawempe will know that publicly I communicated this. His personal doctor visited the hospital and said anything can happen to this member. Therefore, something should be done so that those who want to prosecute him should not prosecute a dead man," he added.
This prompted the presiding Speaker, Among, to put the Prime Minister to task to explain why the government has not considered the health condition of the MPs who were denied bail on October 25, despite showing that they needed to be out to seek specialised medical care of their choice.
"We will wait for the government to give us a reply as Parliament. We are ready as Parliament to do what it takes to take a member for treatment here or abroad," Among said.
In response, Nabbanja told Parliament that the Government had taken note of the deteriorating health condition of the incarcerated legislator before suggesting she would soon pay a visit to the hospital to assess the condition.
"Since you (Mpuuga) have said that he has a personal doctor, I suggest that we go there with you to check on him," the Prime Minister said.
It is after this that Among insisted that she will be part of the team to visit Ssegirinya before reporting back to the House about his condition.
Ssegirinya has, twice while attending Court via the zoom link from prison, displayed what look like rotting feet, a condition he alleges was as a result of torture from within Kigo Prison after being re-arrested.
For more news Check out : https://www.youtube.com/c/GALAXYTVEE