Female artists who have had their sumbies tickled, Sheebah style, while on stage
This week on Monday, Netizens woke up to Sheebah Karungi's rant after tasting the wrath of a horny client, who had booked her to perform.
In her ordeal, the self-styled Queen Karma, who pleasures herself during bedtime, revealed that the perverted chap found her chilling with the gals in her ride, waiting for her time to hit the stage and he started massaging her soft parts without consent.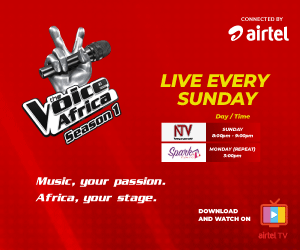 But what has left many Netizens scratching their heads in wonder, is that much as the act irritated and left her sneezing, the 33-year-old bubbly star singer, who takes delight in showing off flesh during her thrilling performances, chose to conceal the perverted man's name. Critics and pundits like James Propa and Jajja Iculi Olaxess, who claim to pay attention to detail, have punched holes in her revelation and deemed it wanting!
Well, besides Sheebah 's 'sumbie harassment woes', at the hands of the 'old pervert' as she claimed, many of her colleagues in business have encountered similar scenarios while on duty. We bring you a detailed list of the female artists who have had their beans nearly eaten with chopsticks on the stage, with or without consent, because some actually invite the culprits on the stage and later play the victim card.
Vinka
The Swangz Avenue star had her beans tampered with by a rowdy fan during her performance in South Sudan, in 2021. Angered by the act, Vinka unleashed taekwondo on the fan, who was standing near the stage.
Winnie Nwagi
With her massive tempting body and seductive dance moves, Nwagi is another female artist, who has suffered at the hands of horny fans. Regardless of her intimidating character, the 34-year-old songstress has always been harassed. However, like Vinka, Winnie Nwagi always defends herself like Angelina Jolie in action movie scenes.
Martha Mukisa
While entertaining her fans during one of her Easter shows recently, Martha Mukisa was forced to pause her performance after a fan, who was standing just close to the stage stretched out his hand and swiped his index finger across Mukisa's plate of beans.
READ MORE: Fan tickles Martha Mukisa's well-packaged beans while she performs 'Eno eyange yiyo' on stage
Spice Diana
This one is a usual culprit but unlike other artists, she lets fans massage her goodies with no bad vibe. Clips of Spice Diana, getting rubbed and dubbed on stage by fans, always trend on the internet.
READ MORE: Fan Snogs And Caresses Spice Diana's Boobs Live On Stage, Leaves Her Satisfied
Mary Bata
Visibly fired up, Mary Bata dropped down the mic and jumped into the crazy crowd without second thoughts, like Chameleone, and to date, she regrets what happened to her at the hands of fans.
READ MORE: Revelers Undress Mary Bata's Under Wear And Almost…..As She Tries To Pull Off Chameleone's Stunt On Stage
Lydia Jazmine
Whenever Jazmine tells the DJ to play her chart topping love ballad, Kapeesa, during her performances, male fans lose control and storm the stage and press her Kapeesa. Just like Spice Diana, Jazmine lets the fans enjoy her Kapeesa with little fuss.
Who else is left out?
Enock Mugabi aka iWitness is a Journalist, Seasoned Writer and Music Analyst with a passion for sports.
Connect with him on social media using the links below in bio.