The first son and former Commander Land Forces (CLF) Gen Muhoozi Kainerugaba is now officially the youngest four-Star General the Uganda People's Defense Forces (UPDF) has ever had.
Gen. Kainerugaba who was last week sacked and then promoted by his father, also the Commander in Chief of the armed forces President Yoweri Museveni, has been piped at the UPDF Land Forces headquarters in Bombo.
In a function presided over by Gen. Kainerugaba's paternal uncle Gen Salim Saleh, both his wife Charlotte and uncle decorated him. At the same function, Lieutenant Gen Kayanja Muhanga was equally decorated and handed the office of Commander Land Forces of the UPDF.
Prior to the occasion, traffic was brought to a standstill at Jinja road and Yusuf Lule Road as the first son drove in a convoy to Bombo for his pipping Ceremony. Youths riding on Boda Bodas, others on skates littered the streets in celebration of Muhoozi's milestone.
A procession moved from Kawanda town to Bombo to witness the pipping of General all clad in white t-shirts written on "Congratulations MK" while following the convoy.
This makes General Muhoozi the youngest decorated four stars General in the history of Uganda. He now serves as a Presidential Advisor on Special Operations.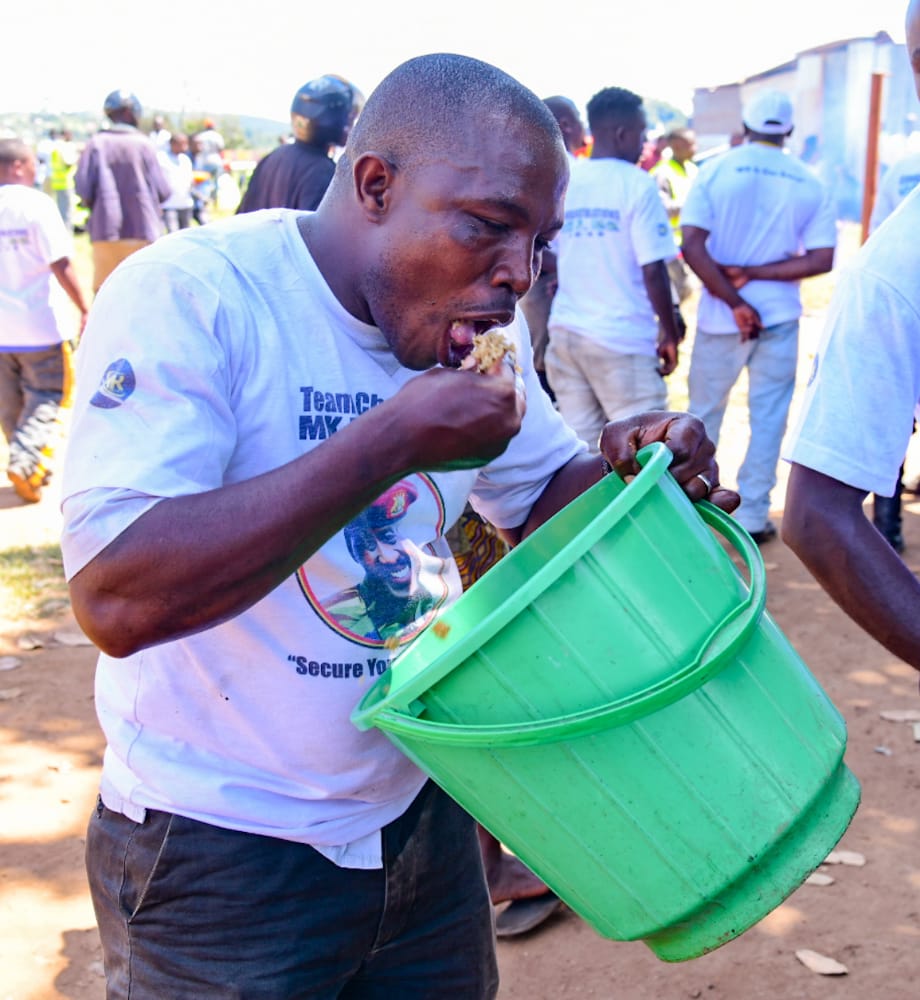 Meanwhile, Gen Muhoozi is doing good on his promise by celebrating his milestone with a splash function at Kololo Ceremonial Grounds.
Rogers Kawuma Nsereko, Kampala metropolitan traffic police commander, told our reporter Minah Nalule that traffic leading up to Kololo will be heavy on Monday evening as processions make it to the venue.
He explains that large processions of youth are moving from Matugga headed for the City Center through Kawempe, Bwaise, Mulago round about, Binaisa Rd, Yusuf Lule up to the Kololo Ceremonial Grounds to celebrate.
He has asked the public to be aware of this and plan their movements better or opt for alternative roots.
Gen Muhoozi was fired as CLF and promoted from Lt General to a full General, the highest Rank in the military, all in one day – after several tweets threatening war with the neighbouring Kenya.