President Yoweri Kaguta Museveni has urged Ugandans living in the Diaspora to invest home to make the country's economy more prosperous.
Museveni made the call during a virtual meeting with members of the Ugandan National Resistance Movement (NRM) chapter in Canada.
Museveni said that Uganda is a land of opportunities and that there are many ways for Ugandans living abroad to contribute to the country's development. He pointed to the government's focus on supporting the knowledge-based economy, as well as its investments in electric vehicles, pathogenic research, and space science.
"These are already moving on the roads, and we are supporting them. By the end of this year, we shall be rolling out more electric buses for now. If we can get investors from Canada and you people as well, with the money that you have, you can co-invest and much of this work would move faster," he said
Adding that; "We have already started with some of the factories like Quality Chemicals which has been making ARVs for AIDS and Anti-malarial drugs and so on. Therefore, this is one of our priority areas, the knowledge economy. Our people are involved in space science, and we are going to launch our own satellite, in fact, our young people have already launched one satellite for the experiment. All these scientists that I am talking about, it is the government that is giving them the money."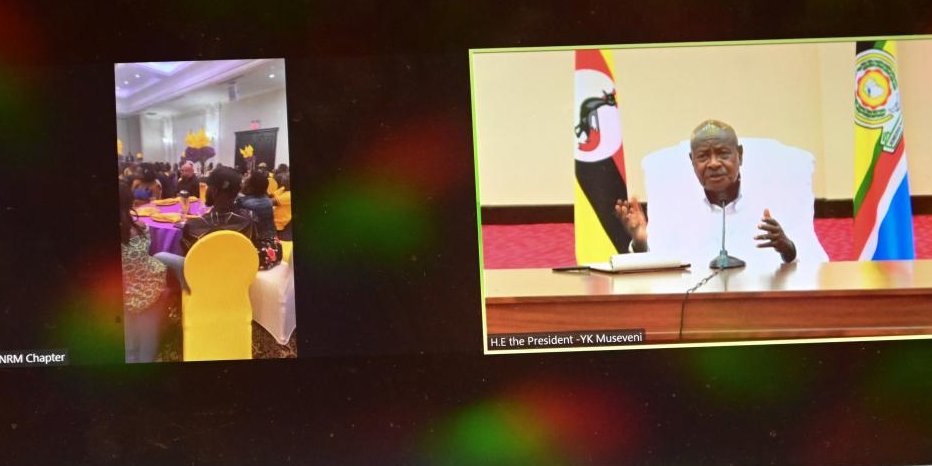 Museveni also encouraged Ugandans in the Diaspora to foster value addition to Ugandan products like coffee. He said that by working together, Ugandans can make the country's economy more prosperous.
The President's call to investment was met with enthusiasm by the NRM chapter in Canada. Members of the chapter said that they are eager to contribute to Uganda's development and that they are confident that the country has a bright future.
Only time will tell whether Museveni's plea will be successful. However, one thing is for sure: Uganda needs the help of its citizens in the Diaspora if it wants to achieve better economic prosperity.
The symposium was also attended by Ministers; Babirye Milly Babalanda, the Minister for Presidency, Judith Nabakooba, the Minister of Lands, Housing, and Urban Development, Ruth Acheng, Uganda's Ambassador to Canada, among other dignitaries.