Sheilah Gashumba, Doreen Kabareeba and Fabiola… whoelse?
We bring you female socialites who have tasted the wrath of their dads… These particular socialites named have in the recent past clashed with their parents over unbecoming behaviors. Some parents have gone hard on them, wanting to expel them from the clan! Some of the culprits have pleaded and pardoned.
3.Doreen Kabareeba v dad
In 2014, top model and socialite, Doreen Kabareebe faced it rough with her dad over indecency. This was after a series of her raunchy photos flooded the internet streets. Notably, she was once photographed backstage with music legend Jose Chameleone's hand resting on her waving to lenses.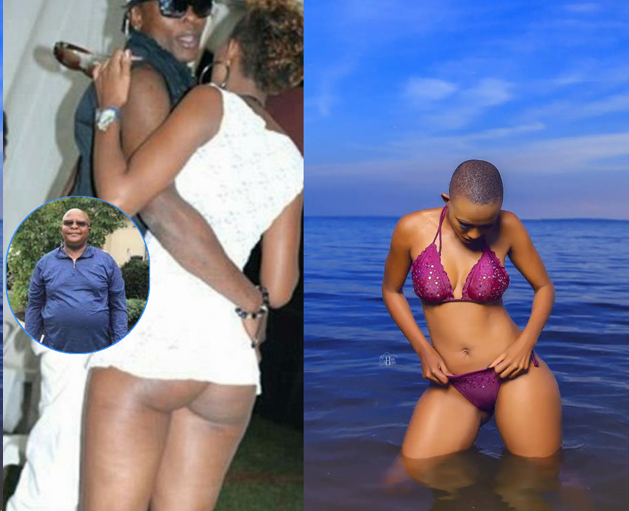 On having a look at the groundbreaking photos, her dad, Amon Muzoora (RIP)- a former Member of Parliament for Rwampara District- had to crack the whip. Amon told Kabareebe never to set foot anywhere near his residence. Kabareebe, who was still a student, had to spend several months away before the matter was solved.
2.Fabiola v dad
In 2021, Anita Fabiola was involved in controversy after she hurled insults at her father for beating her brother to pulp. An audio of Fabiola hurling insults at his biological dad, Matthias Mugisha, for beating her younger brother to near death was leaked on social media.
"You dog, you stupid coward, you're so stupid. You have beat your child and put him in the ICU. What's wrong with you, why are you so stupid?"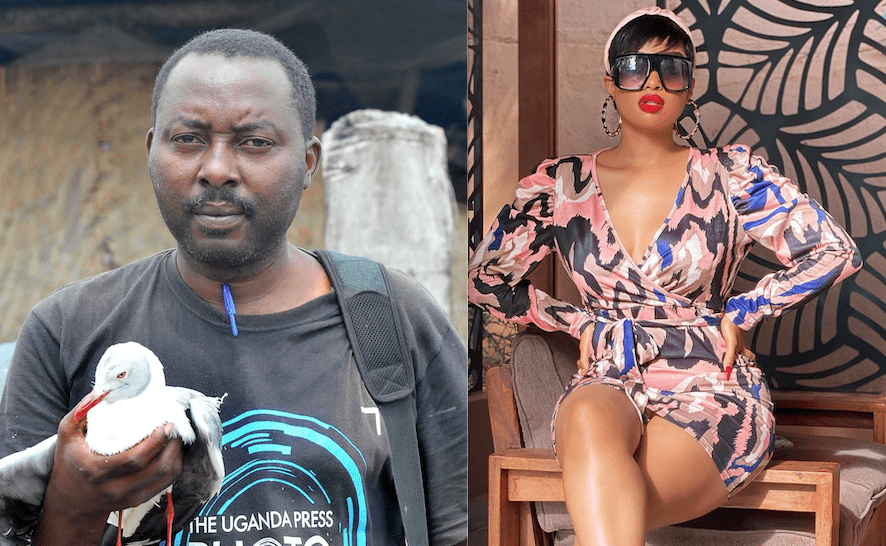 "How did you even give birth to me, you dog? You're like s**t," Fabiola lavished insults on dad in the audio, without revealing all the details.
The former NTV Be My Date presenter's insults served to send Mugisha into depression, to an extent of wanting him to commit suicide. But now they are all good. In fact last week, Fabiola's dad surrendered her to Mark Ronald in a pompous Kwanjula ceremony.
1. Sheilah gashumba v dad
This one has already had countless battles with dad, Frank Gashumba, ever since she reached adolescence. Just to bring you up to speed, in 2018, Sheilah received her share of Kibooko after she allegedly sneaked out of home and went to enjoy Fik Fameica's music.
In an interview, Frank Gashumba was asked why he had to beat up his daughter and lock her up in the house missing out on her TV show in the process, this was his response;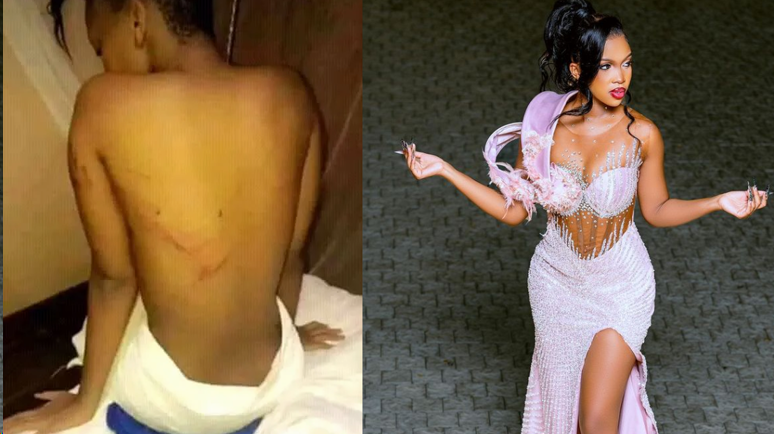 "If I committed any crime, I'm at my office to come and get me, but before doing that, ask yourself, Do you have a child? How have you raised them and what are they in society?" Frank Gashumba responded.
"I have made her what she is and given her the best foundation possible that she is an envy of those who have not been part of her life, and now, they want to take advantage of her.
Try looking through her grades right from primary to high school, you will know what I'm talking about," He added.
Actually, even a few days back a recorded WhatsApp audio of the Sisimuka Uganda CEO, expressing his disappointment in Sheilah found its way onto the internet.
Listen to the audio
Enock Mugabi aka iWitness is a Journalist, Seasoned Writer and Music Analyst with a passion for sports.
Connect with him on social media using the links below in bio.