A social media influencer, Christine Nampeera, is stuck in an abusive relationship, this writer has obtained.
Nampeera's beating in the hands of a one Barasha stems from months ago when they first met.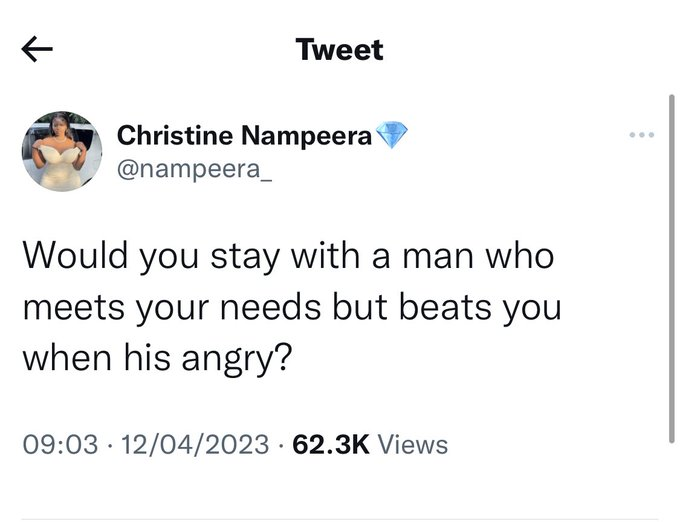 It is reported that Barasha has temper issues and that each time he beats Nampeera, he attempts to 'change' before pouncing on her days later. Not even the intervention of family and friends has saved the situation.
Nampeera on the other hand is said to be stuck in the relationship because the guy "meets her needs"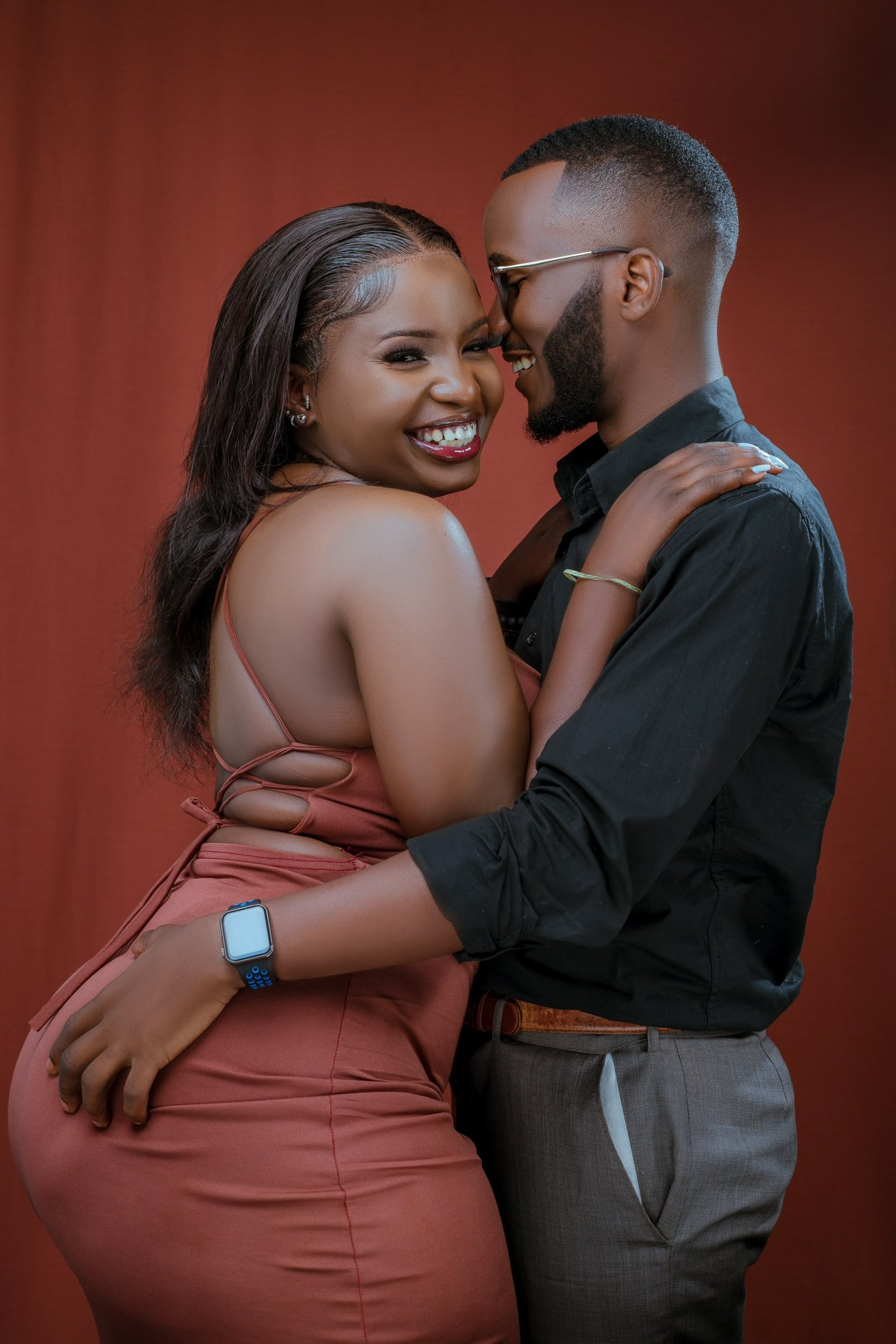 However, social media in-laws put the couple to task Saturday, calling the abuser out.
"Apparently the bearded switart even bites."
"Apparently 3 of Nampeera's friends left her because she doesn't listen when it comes to that guy, that they gave up!!! Mbu the guy only changes for two days and the 3rd day Bwe pwaaa"
In the middle of the heat, Barasha had this to say: Respect for privacy is key. Let's not spread false claims about sensitive topics. Thanks for understanding.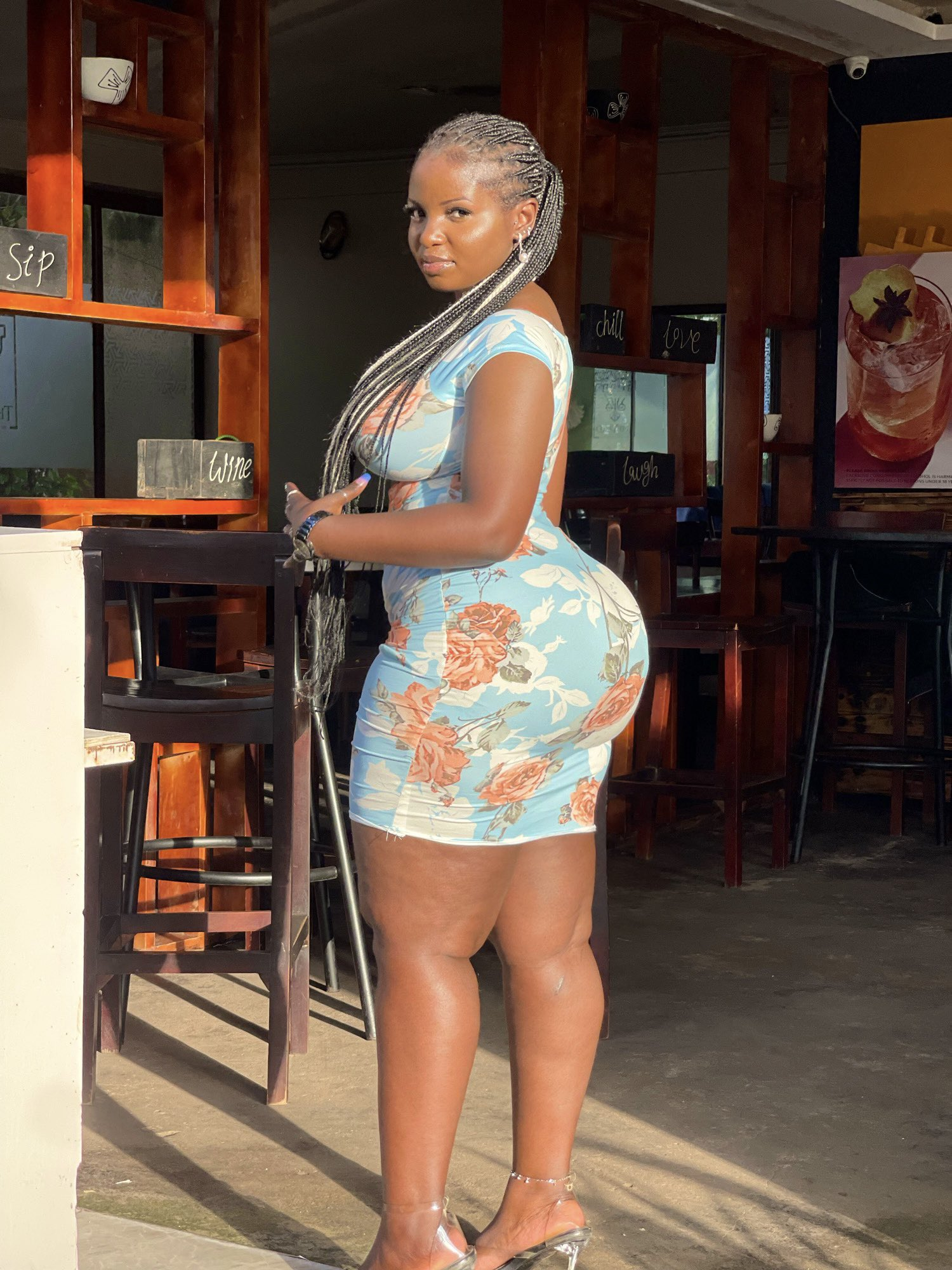 Nampeera, on the other hand, in what looks like she was forced into tweeting noted that:
As you can see, the rumors are false . I'm in a loving and caring relationship. Let's stop ruining people's names because of Twitter relevance . Please and thanks.
Last year, a similar situation dominated social media.
It involved Sandra Teta and her baby daddy, Weasel Manizo.
Teta's situation was worse in that she wore swollen faces while a friend reportedly reported the matter to the Criminal Investigations Directorate. Story short, Teta and Weasel are back together after months of staying apart.
Tune to Galaxy TV or watch online via https://www.youtube.com/c/GALAXYTVEE