Tujja Tujja: URA gives Alien Skin mad vibes ahead of Friday Concert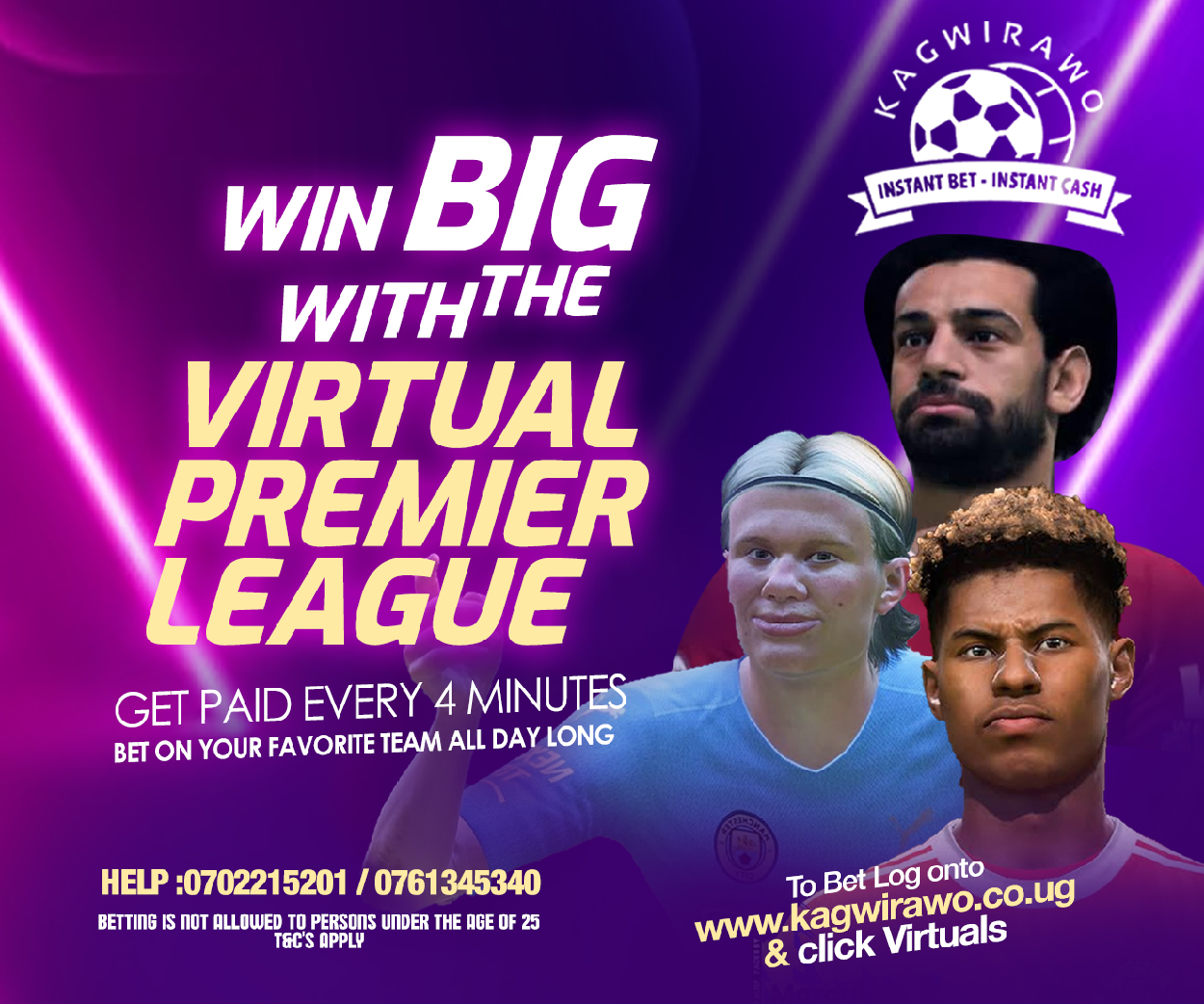 With just hours to singer Alien Skin's maiden concert, Sitya Danger, the man from the ghetto continues to receive mad vibes.
Forget individuals! Institutions have jumped on board, pushing Alien Skin's Friday Concert at the Freedom City.
Tujja Tujja, Uganda Revenue Authority – URA – tweeted Tuesday. While they also tweeted for Pallaso's Cricket Oval concert, there was no vibe attached to it. Plus, Alien Skin's got massive reception with over 350, 000 reach on Twitter compared to Pallaso's 141, 000 Twitter reach.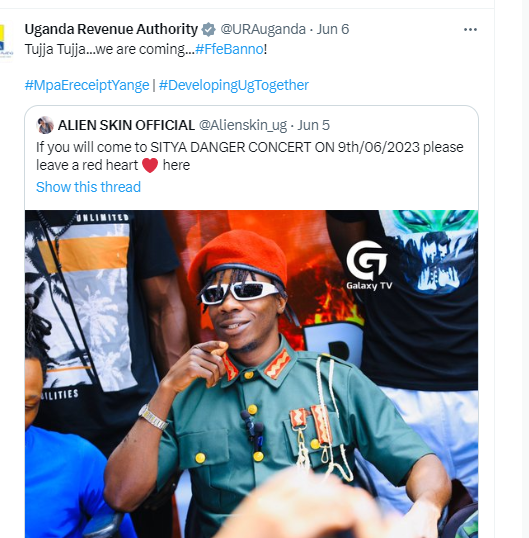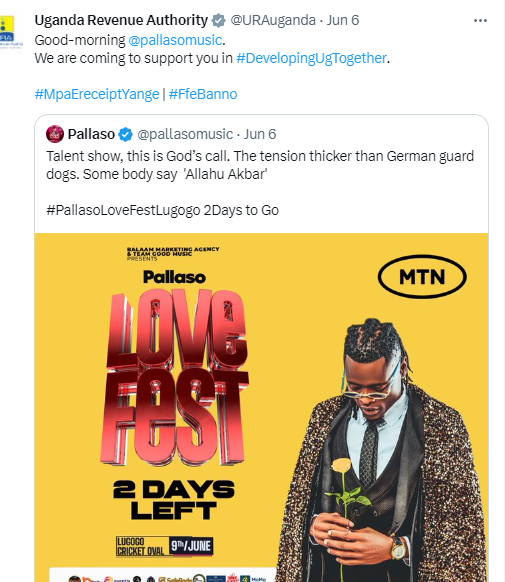 The stages have been set. The beds well laid. Let the Concerts begin!
Tujja Tujja: URA gives Alien Skin mad vibes ahead of Friday Concert