Alien Skin on the spot, faces up to one year in jail
Singer Patrick Mulwana, alias Alien Skin, faces up to one year in jail.
This follows a case in which Edwin Katamba, alias MC Kats, formally filed at Jinja Road Police Station last night Vide SD Ref: 80/08/09/2023 (cyber harrasment and defamation) and another Vide SD Ref 79/08/09/2023 (assault) against Alien Skin and others.
Last night, Alien Skin's men assaulted MC Kats at singer Geosteady's concert at Hotel Africana. Against the above background, Kats filed a case at Jinja Road Police Station.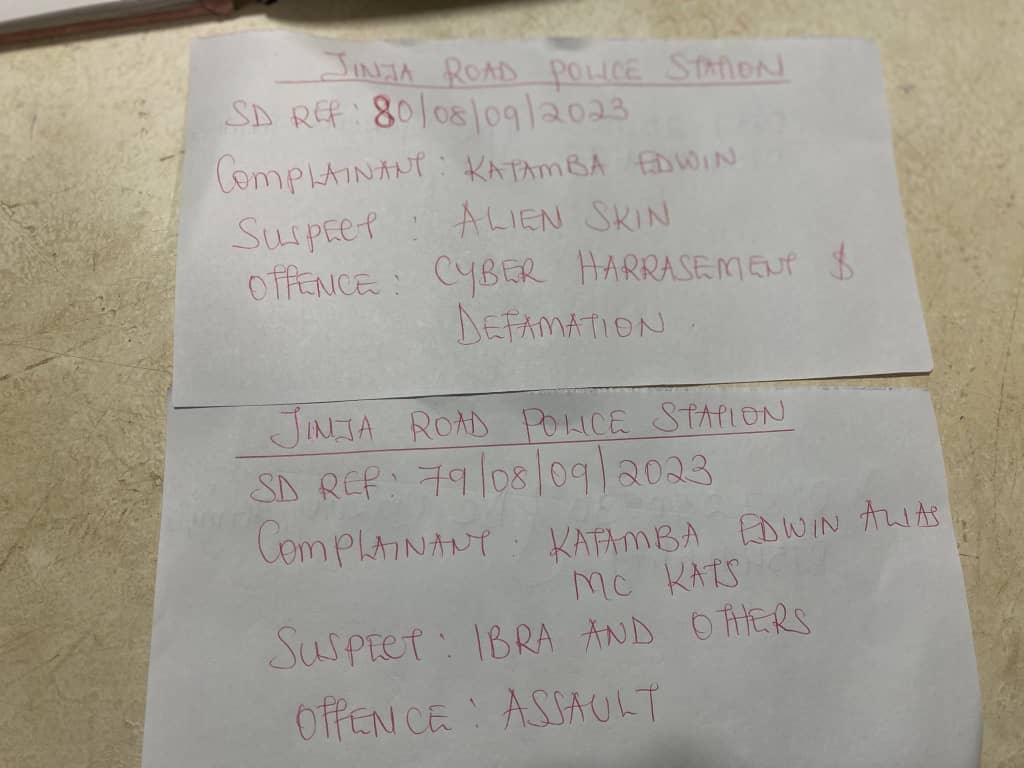 Kats and Alien Skin have been at war over Champion Ogudo, the singer's head of security. This was after Kampala Parents School offered Ogudo a place to study. Alien Skin was reluctant about the deal. Yet Kats kept on pushing that the child goes to school. Since then, the pair have been at loggerheads. Once found guilty, Alien Skin and his men face more than one year in jail.