ForteBet, Uganda's leading betting company sparked off celebrations for the festive season with its customers in style. This series of blast-full celebratory events started in Kiryandongo before spreading to Pakelle, Adjuman and finally in Elegu at the boarder of Uganda and Southern Sudan. Customers in the above areas celebrated this year's Christmas with atleast one of the following gifts; Techno F2 phone, European club jerseys, T-shirts, caps, pens, wristbands, balls and reflector jackets.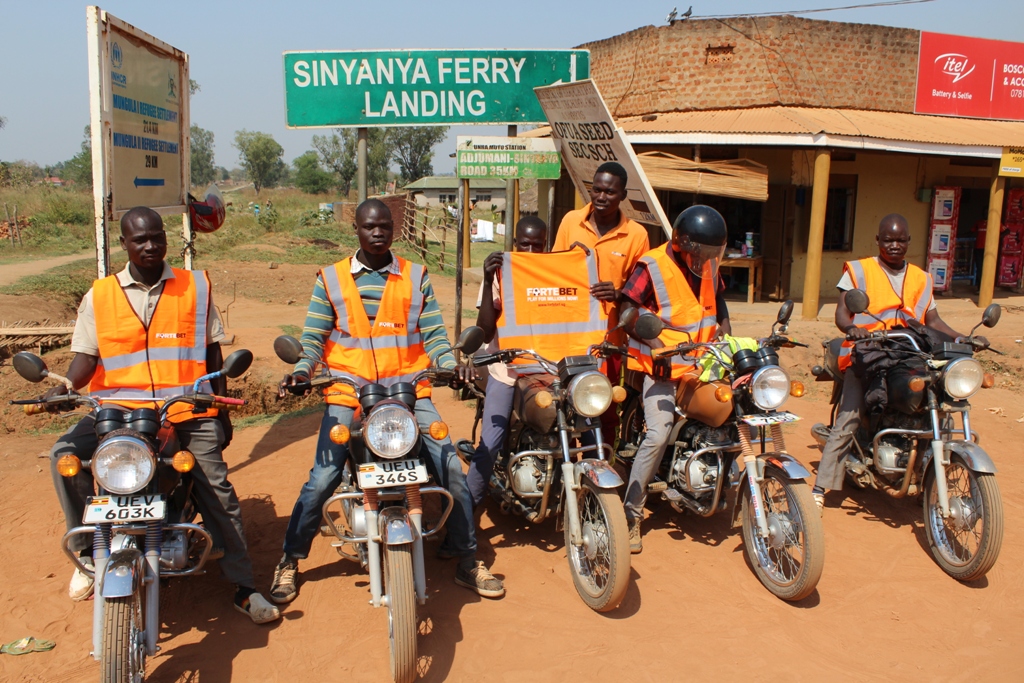 Fortebet gave back to its clients to appreciate them for having chosen Fortebet for the year 2018 and the years back. The gifts were handed over to the clients by the company's Media Manager, John Nanyumba and over 1000 customers got atleast one of the gifts. "On behalf of the entire Fortebet family, I want to say, thank you for choosing Fortbet in this year. This is the reason we have come to celebrate Christmas with you by way of giving you these gifts," said Nanyumba while handing over gifts to the excited customers at Adjuman Main Centre.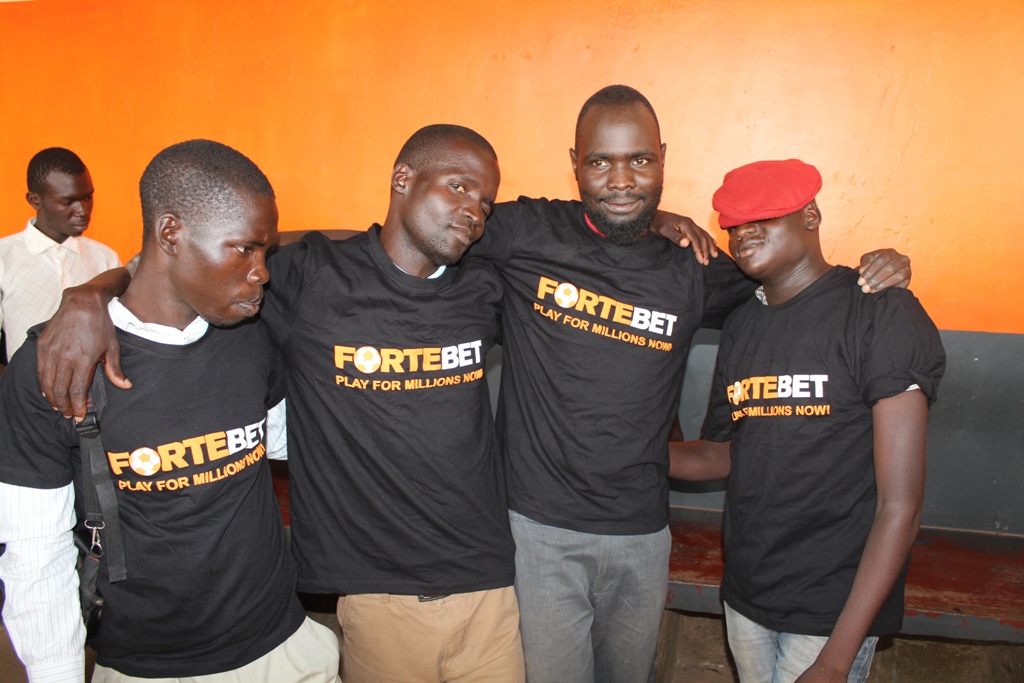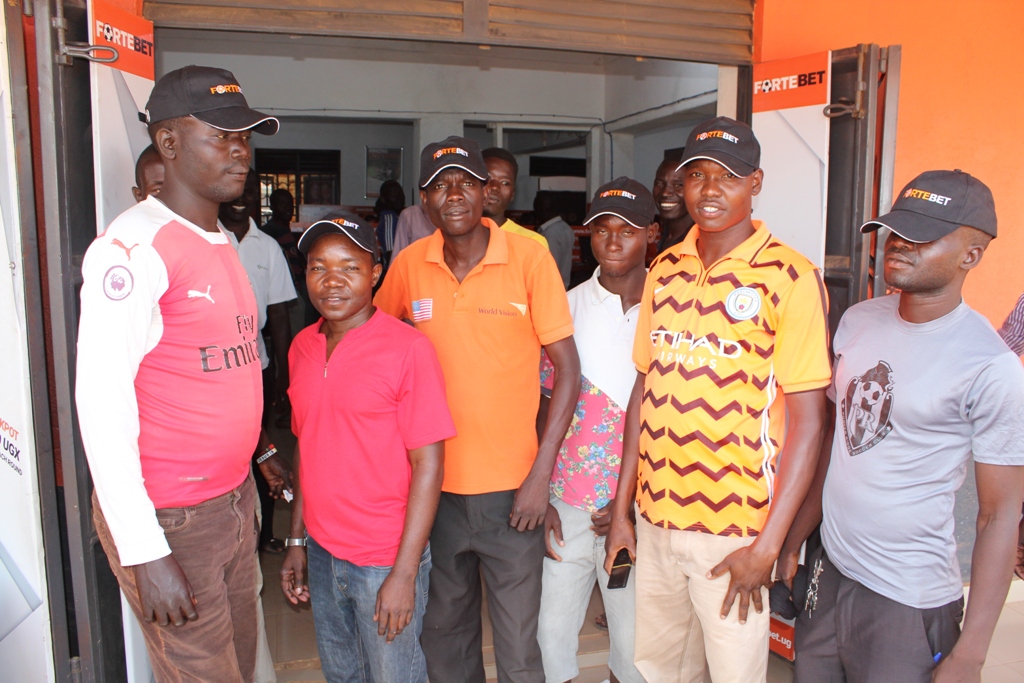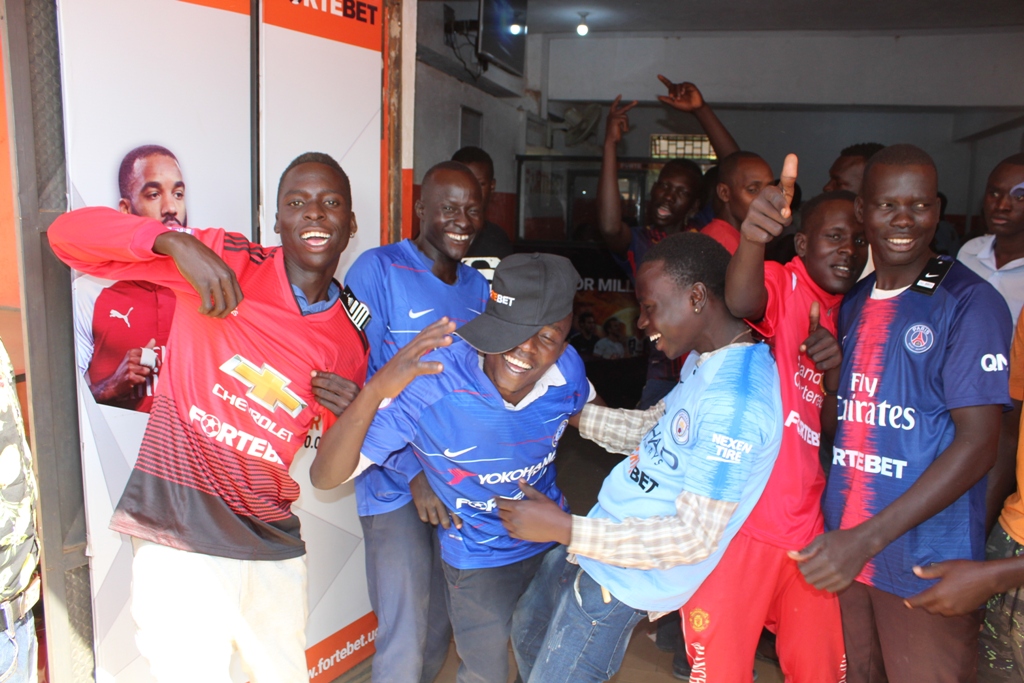 "Fortebet has indeed given me a Christman gift. I believe this phone is worth about 280,000/= that Fortebet has just given me free of charge. I greatly humbled and I will ever bet with Fortebet," said the phone winner at Adjuman Centre shortly after receiving his phone.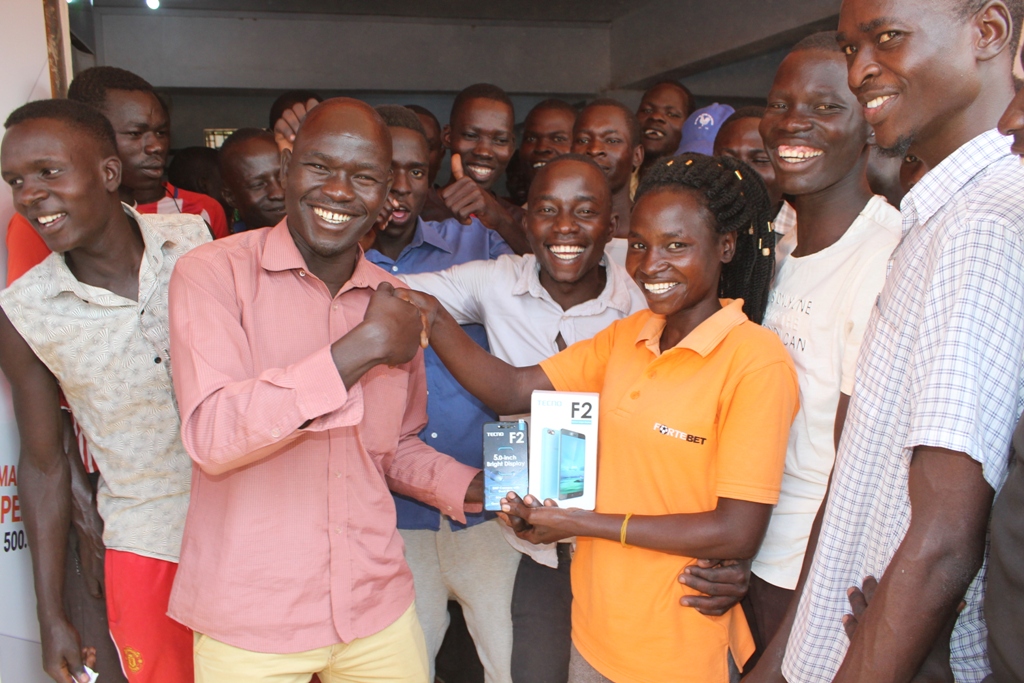 Like it has done elsewhere, Fortebet gave out balls to kids to help promote their football talents in Bira, Adjuman and Bibia. This was in addition to giving out reflector jackets to bodaboda riders in Adjuman and Elegu.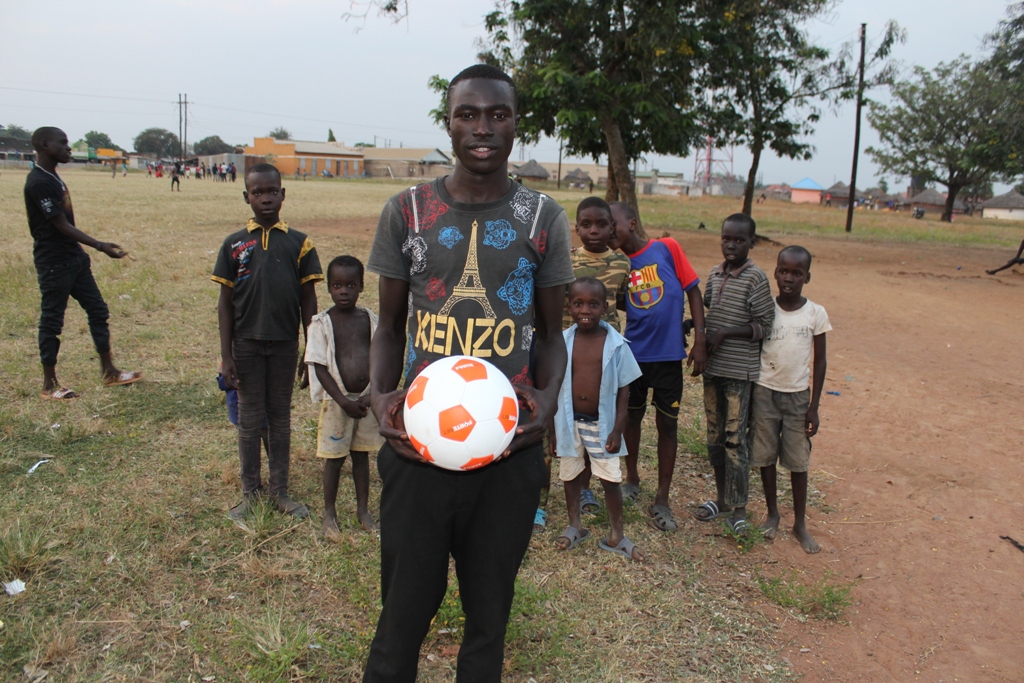 On December 26th, Fortebet gifts' team will visit Bweyogerere. So, be there!