Lynda Ddane and Etania are probably the hottest babes at Serena-based NTV.
Etania is the co-host of NTV Mix Show alongside Dj Bryan and Dagy Nyce while Lynda Ddane co-hosts NTV Dance Party together with Sammy Wetala and Crysto Panda.
Recently, rumors about a fallout between Etania and Lynda Ddane have been swirling around town but it was never confirmed.
We have now landed on screenshots from fans that have been leaked by the notorious Ssenga Acid accusing Etania of backbiting Lynda Ddane.
Watch This Video On Galaxy FM TV
Ssenga Acid claims the screenshots were messages received from people close to Etania who are worried about her intentions towards Lynda Ddane.
Another source claims that Etania is eyeing Lynda Ddane's job on the daily show, NTV The Beat but we could not verify this information.
READ ALSO: Lynda Ddane and Dj Bryan say goodbye to tubeless bonking nights after a bitter breakup
Our efforts to reach both parties were futile by press time but close sources say Lynda Ddane is going through a hard time because of Etania's efforts to tarnish her name.
It should be noted that Etania sat in for Lynda Ddane and co-hosted NTV The Beat while she was away a few weeks ago.
We shall keep you posted about this story!
See the screenshot below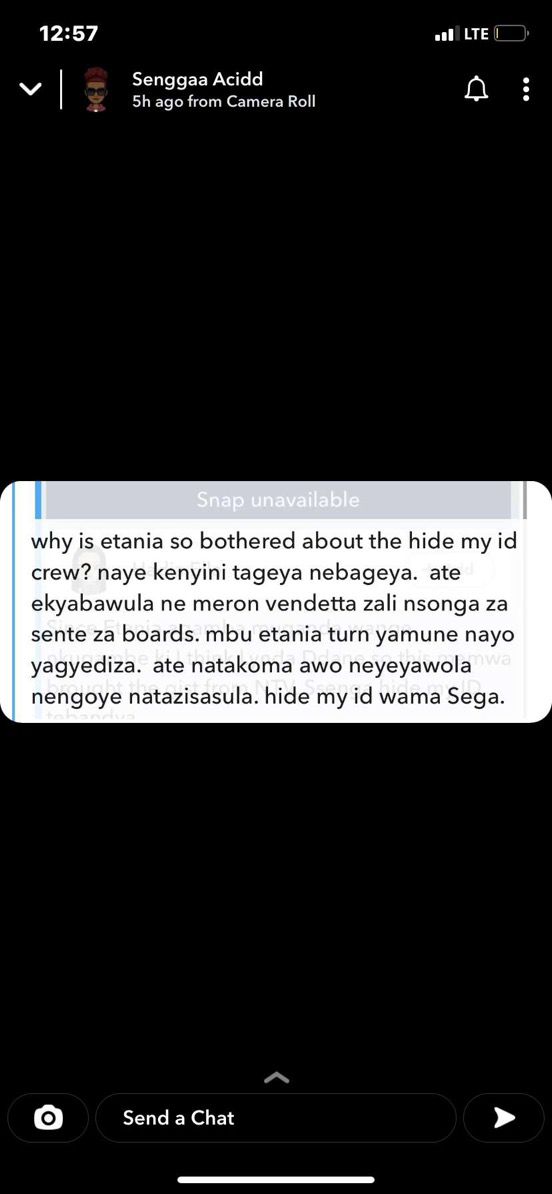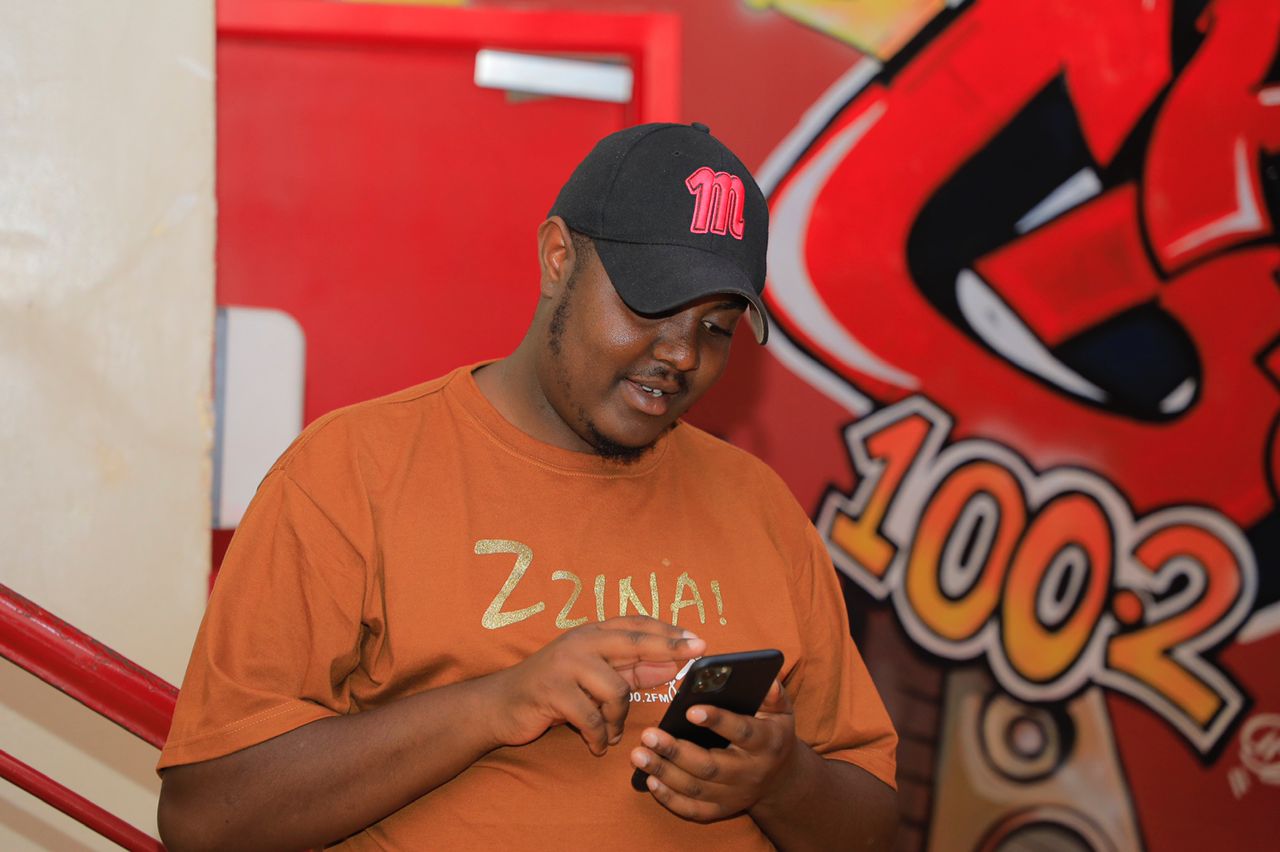 Interested in Marketing, Sales, Advertising, & Ugandan Music!
Sapiosexual & Ambivert