When people say, Sheilah Gashumba is widely admired and that many grandsons of Adam out there, wish to at least eat her before they meet their creator, this is what they mean, apparently.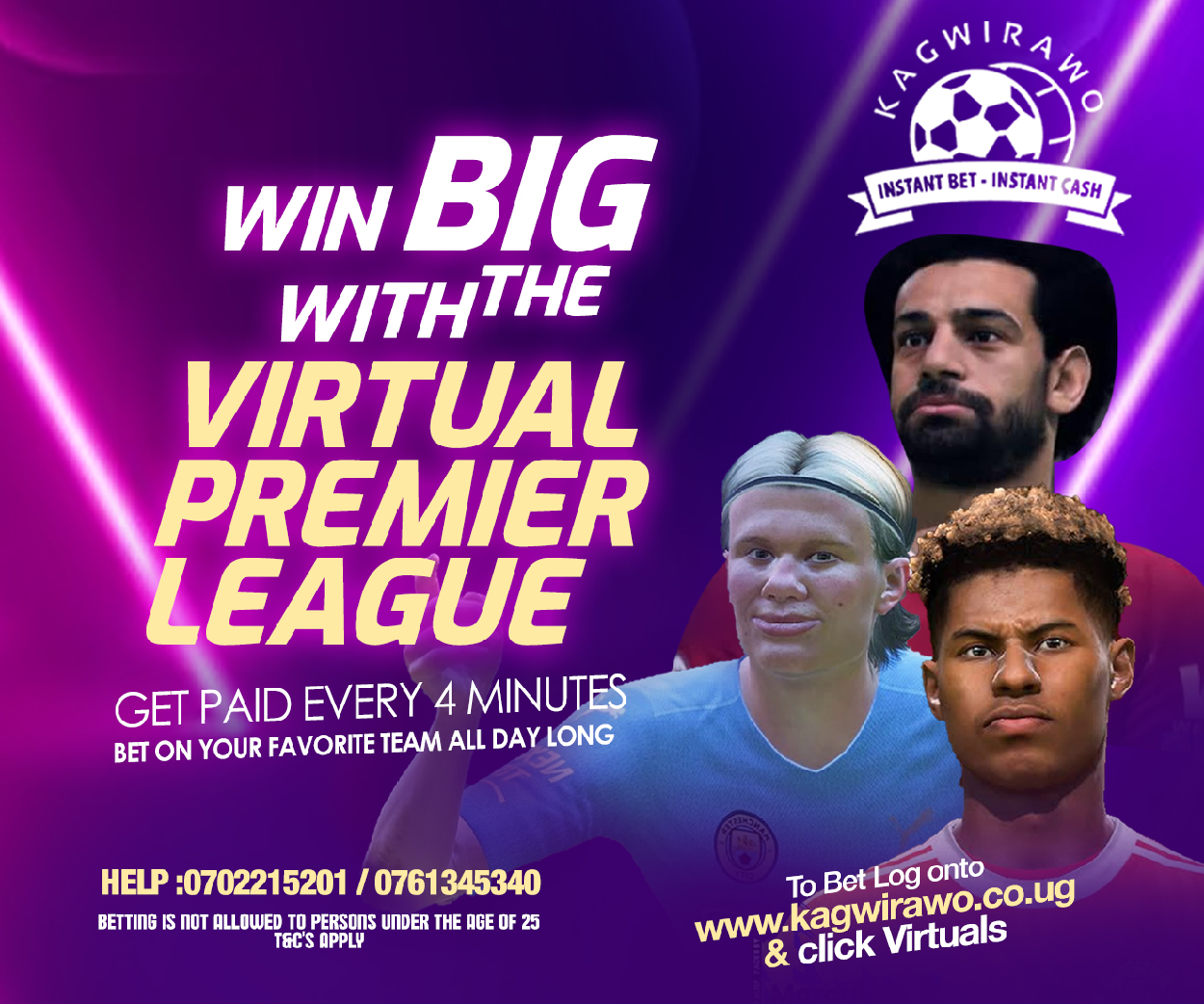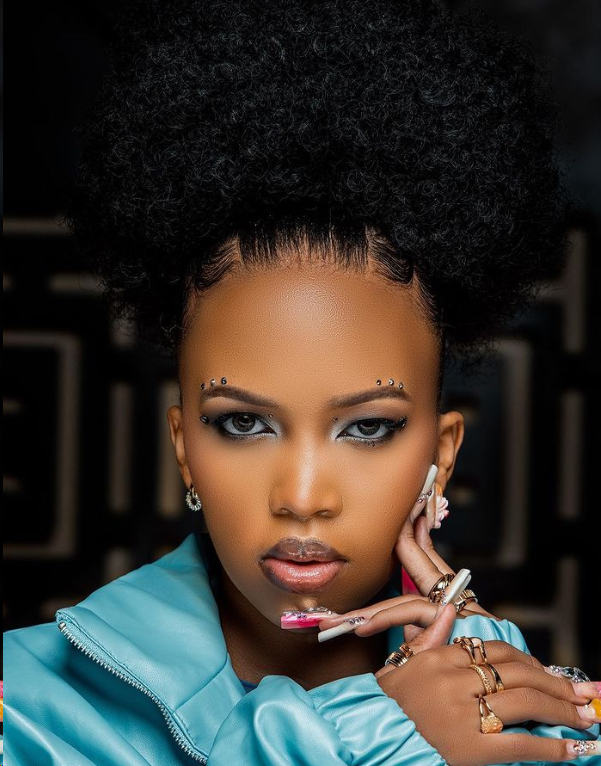 Can you imagine one fellow, who apparently, has been eyeing the self-styled Lil Stunner recently approached her with an eye-watering amount of cash just for a night, but she turned it down?!
Well, if you are still among the doubting Thomases, here is the story from the horse's mouth.
Over the years, TV star Sheilah Gashumba has always boldly come out and exposed whoever tries to rub her wrongly. Y'all remember how she shamed former bosses at NTV for paying 'Kizike', every time she appeared on set. She is a warrior, who has fought and won several online battles.
The latest to taste her wrath happens to be a loaded h*rny fellow… and she is out here bursting the bubble.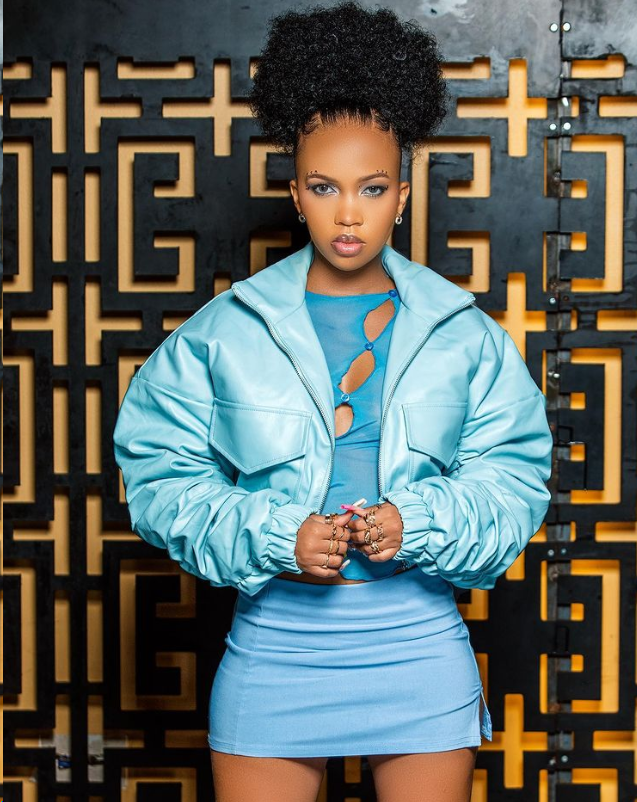 In her narration, Sheilah Gashumba, 27, claims that the said chap called and offered her UGX 20 Million to just have a taste of her treasured bearded meat for one night. According to the classy socialite, brand influencer and entertainment pundit, the man, who she chose not to name, was irritating enough that he even demanded to know why she wasn't picking up the calls.
READ ALSO: Sheilah Gashumba, 27, shows off sculpted abs in series of 2-piece bikinis in sultry IG shoot
Venting her frustration through her Snapchat account, this week on Tuesday, Lil Stunner disclosed that she turned down the hefty offer, reasoning that vending her sumbie is not among her profession. She deemed the move totally disrespectful.
"People are f*ckin stupid!! How do you call my phone? You don't introduce yourself and you talk trash mbu 'a rich man wants to meet you he has 20m. Is prost**tion anywhere around my job description!! What kind of f*ck*ry are people on.
Being a woman is hard!! The guy even had the audacity to ask me why I haven't been picking my calls lol. Like how dare you ask me such a question when I don't even know you Bruh!! Wtf!! I'm soo angry," Sheilah vented.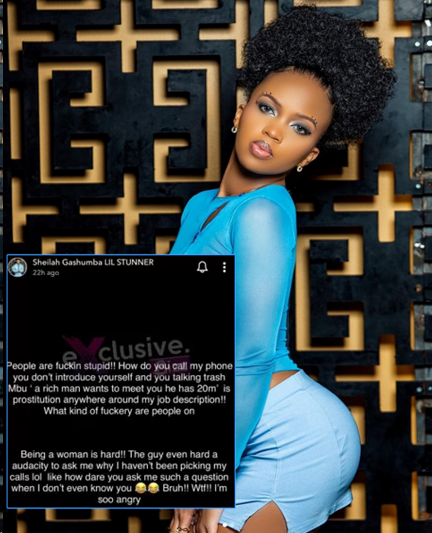 Sheilah Gashumba is currently dating Rickman. Over the weekend, the pair was spotted in Club Guvnor, with Sheilah tight marking her man like Arsenal midfielder, Thomas Partey.
READ MORE: Rickman Manrick deploys football's man-to-man marking strategy against elusive girlfriend, Sheilah Gashumba
Enock Mugabi aka iWitness is a Journalist, Seasoned Writer and Music Analyst with a passion for sports.
Connect with him on social media using the links below in bio.