Teenager beaten, stripped naked
Police in Kampala are holding a fourteen year old girl who was ruthlessly smacked and stripped half naked by her friends for reportedly sleeping with a boyfriend to one of them.
The juvenile, (names withheld) was identified by the mother who watched friends inflict physical pain on her daughter in the viral video clip and reported to Kawempe police post.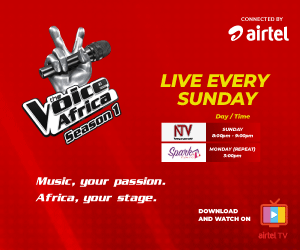 In the trending tiktok video three adult girls in the company of a man can be seen yelling at the girl while accusing her of promiscuity and bad mouthing her friend before the boyfriend. The girls grab thin long sticks and flog their victim, drag her to the floor by her braided hair and strip her half naked, leaving her breasts bare.
The Kampala Deputy Metropolitan Police Spokesperson Luke Owoyesigyire says the victim is only 14 years old and has recorded a statement revealing the identities of the jealous babes behind her torture. She also says one of her friend in the same clique called her to their home in Kira Division to help out with some work but to her utter shock, she was greeted by an angry group of people who pounced on her ruthlessly beating her up.
Teenager beaten, stripped naked
He says according to the girl's mother, she had gone missing for a while until the video of her being battered appeared on tik tok.
Owoyesigyire tells Galaxy Fm reporter Minah Nalule that the victim was found in too much pain and needed to be examined by a surgeon, therefore, she remains in police shelter until her results are out. He says the matter will be handed over to Kira police post because its within the jurisdiction of the crime.
Police are currently hunting down the suspects who will be charged with torture .
According to the Prevention and Prohibition of Torture Act, 2012, an offender and any other person jointly connected with the commission of an act of torture is liable, on conviction to life imprisonment.