53 year old woman knifes lover to death in local bar
Police in Wandegeya are investigating circumstances under which a man was killed by his ruthless lover at a local bar.
The deceased only identified as Tulyaabona was knifed by his bonk-mate identified as Mukuba Serensio, 53, during a drinking spree gone wrong.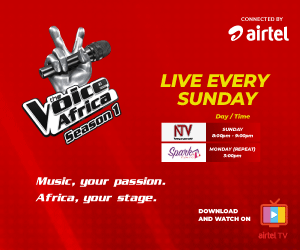 He was pierced in the chest with a sharp knife at 'Charcoals bar', triangle zone, Mulago Kapapali on Monday evening after the couple got into a heated argument .
Luke Owoyesigyire, the Kampala Deputy Police Spokesperson says during the loud exchange at the bar, Mukuba picked a knife from the table the two were sharing and pointed it at her boyfriend while reportedly threatening to kill him.
53 year old woman knifes lover to death in local bar
He says Mukuba later stabbed her lover with a knife and left his lifeless body lying in a pool of blood.
Owoyesigyire says the couple was living together but the cause of the fight and consequent killing is still under investigation.
The man's lifeless body was taken to Mulago City Mortuary for postmortem while the Mukuba has been arrested for murder. She was found with the knife she used to kill her hubby and his blood splattered over her clothes.
Owoyesigyire has warned couples against engaging in fights while drinking alcohol.
The offence of manslaughter is punishable by the maximum penalty of life imprisonment under section 190 of the Penal Code Act.
Tune to Galaxy TV or watch online via https://www.youtube.com/c/GALAXYTVEE
53 year old woman knifes lover to death in local bar