MC Kats shames Sheebah for being stingy to her fans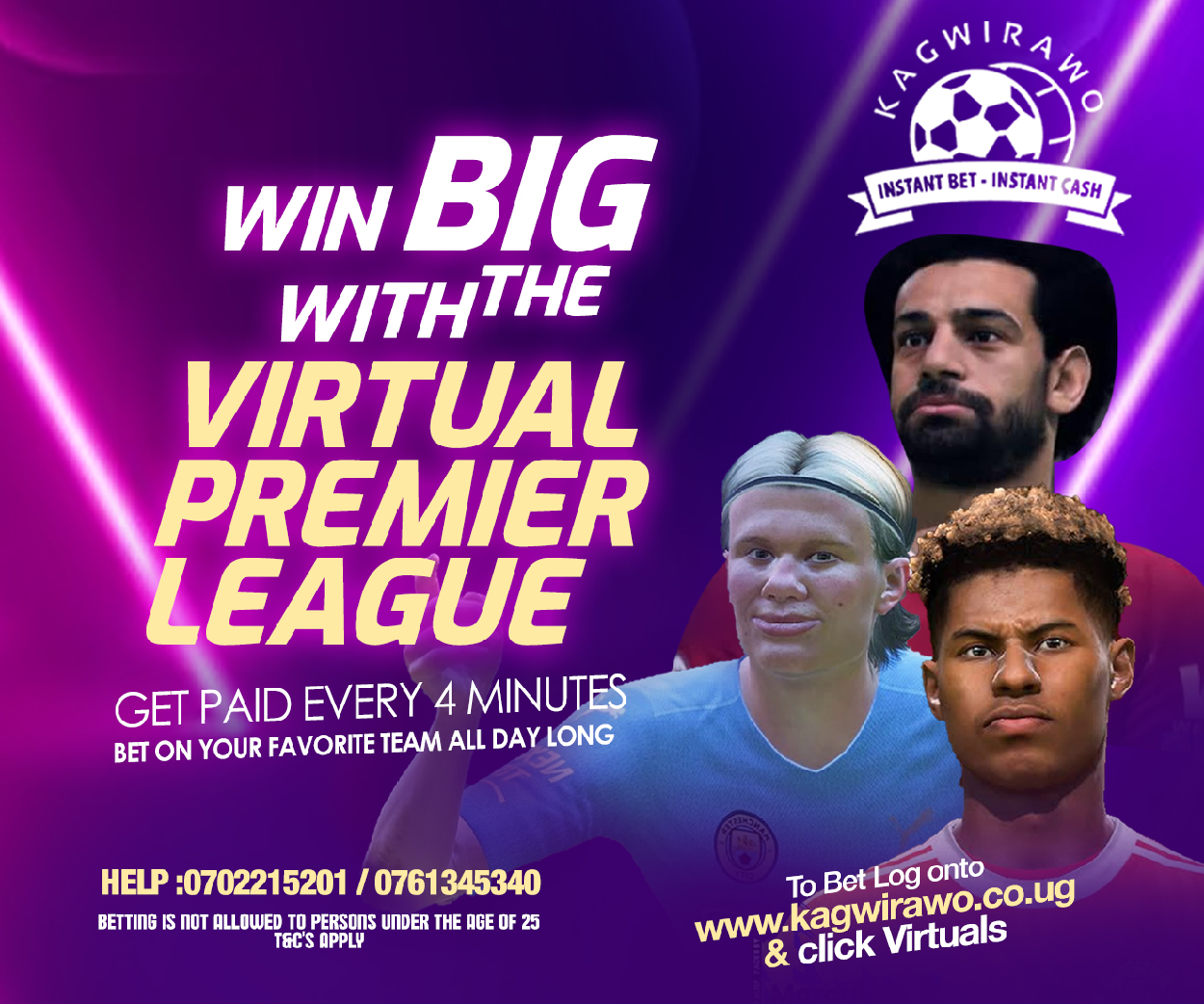 One thing MC Kats has mastered lately, is kulabisa! He nowadays puts fellow entertainers in the spotlight whenever he wishes.
Y'all remember how Kats recently criticized Swangz Avenue gaffer, Julius Kyazze after he turned down his request to have Nwagi perform at his HIV/AIDS charity initiative, free of charge?
While appearing on Urban TV, the renowned city events MC called out Julius Kyazze for failing to help him with his artiste, Winnie Nwagi, yet he had always emceed at Swangz Avenue's events without asking for payment.
"I am the only Ugandan human being who has got a radio presenter, a DJ, an artiste without pay to tell their fans about HIV. But to my disappointment, Julius Kyazze, the Swangz Avenue CEO still asked him for 2.5 million to hire Winnie Nwagi, yet I have been emceeing at their events without a penny. We've been friends for a long time," the teary Kats raged.
Well, second in line to get some sticks from Kats is none other than Sheebah Karungi.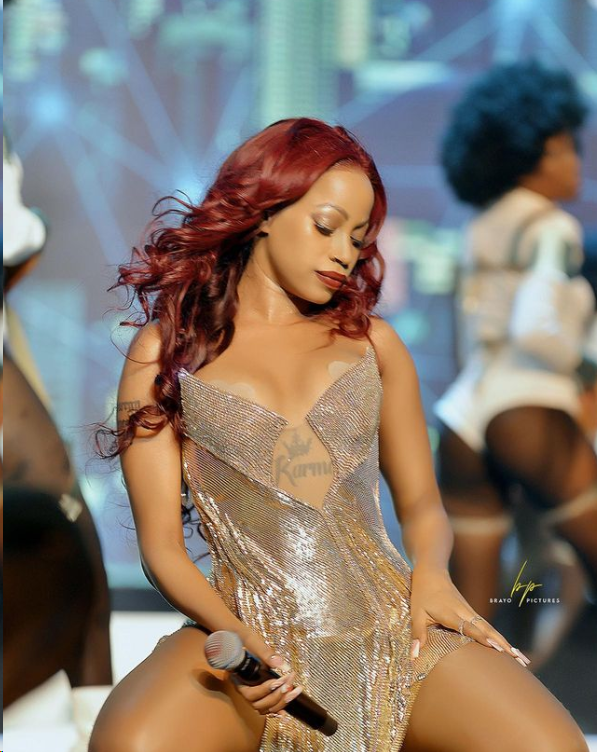 In a tweet tagging Sheebah's official account, Kats airs a private conversation he shares with a Sheebaholic (Sheebah's legion of fans), in which the fan calls out Sheebah for being stingy.
In the conversation, the fan confides in MC Kats to ask Sheebah to stop being stingy, as fans have been supporting her from day one, yet they still have to pay to enter her shows.
READ ALSO: Sheebah finally responds to allegations she's sabotaging Spice Diana's concert by holding own show on the same day
The fan initiates this conversation with Kats, after seeing his Facebook post, asking artistes to give back to their fan groups.
"We post, we request her song, we vote but she gives us nothing in return, not even a ticket," the fan rants.
"Oh! That woman, she is not easy," the fan adds.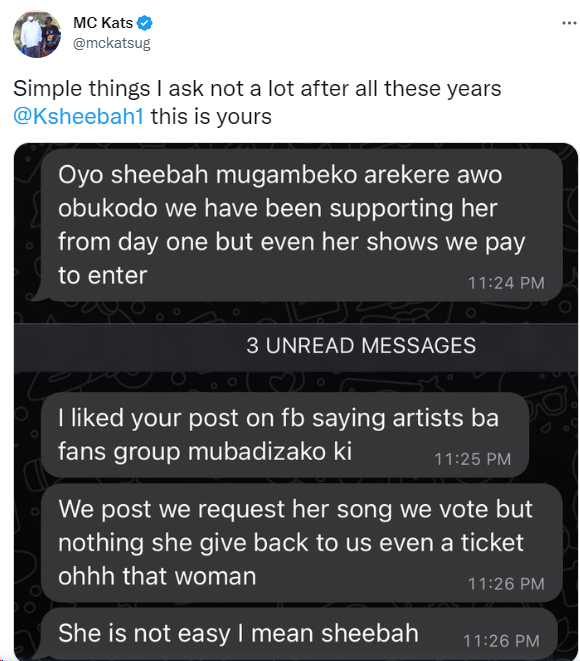 MC Kats shared the woman's sentiments while posting a screenshot of their conversation.
Kats tags Sheebah above the post, noting that it is the simple things he seeks after all these years of his service as well.
"@Ksheebah1 this is yours," he tweeted.
Nevertheless, despite Kats' gesture, a wide section of his followers did not agree with his sentiments, with most noting that artistes are not charity organizations, as fans should only support artistes because they have good content.
Enock Mugabi aka iWitness is a Journalist, Seasoned Writer and Music Analyst with a passion for sports.
Connect with him on social media using the links below in bio.