Comedian Patrick Idringi Salvado is one hell of a guy who opinionated, he always comments on anything that irritates or pleases him with no apology.
Forget about how he lectured Designer Sylvia Owri for downplaying Barbie itungo's influential role, the comedian has switched gears to slam Zari Hassan's Tulambule campaign which was crafted with intensions of boasting Tourism in Uganda.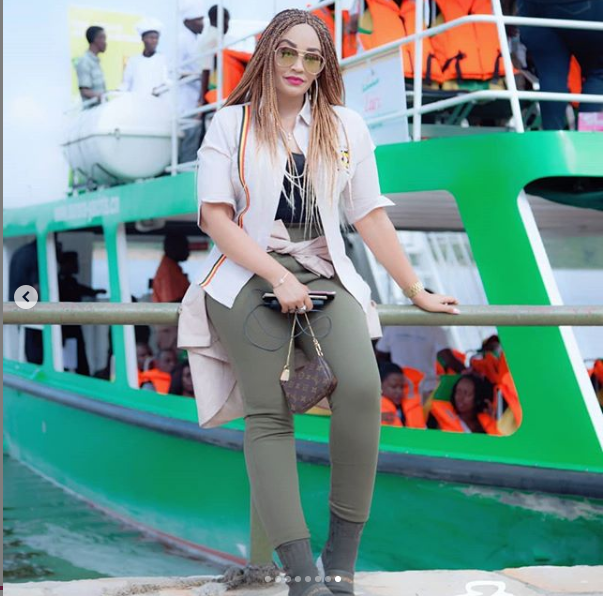 According to Salvado the Tulabule campaign is senseless because of the mind boggling cost involved to access some of the tourism sites.''If you want to promote domestic tourism.. Make it affordable to the Wanainchi … that's when all these promotions of Tulambule will make sense… Right now you are promoting the beauty of Uganda which so many of us have seen but haven't experienced coz of the costs involved'' He posted on his Facebook page before giving the Tourism Board a comparison from his personal experience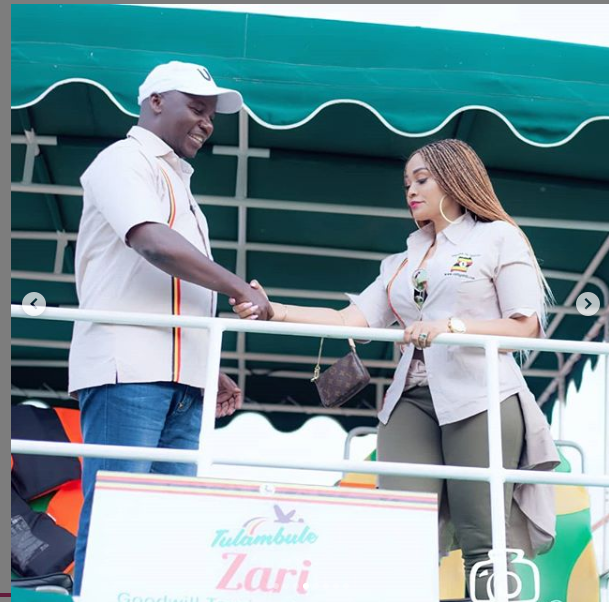 .''  I remember on my brother Tsabo's wedding in Zanzibar… we each paid $720 for 3 nights in a 5Star hotel full board (food and drinks) plus the return flight … a night at Paara or Chobe is about $200 on a good day for bed and breakfast and from Dave's testimony below .. food per day will cost you about $45 so you are spending $245 per night which is way on a high.
Zari's work would have been made much easier if only they tackled the costs of experiencing Uganda's beauty … why would I spend over $700 yet I can get even a much more experience in a different country for less. This isn't me being negative, this is me being realistic
Below is Salvado's Screenshot;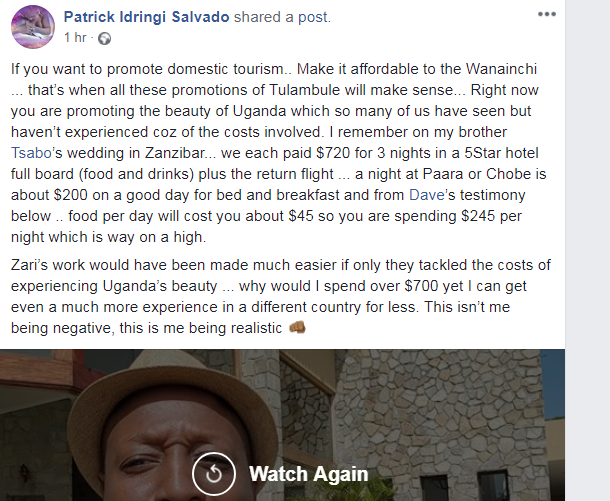 Enock Mugabi aka Eye Witness is a Journalist, Seasoned Writer and Music Analyst with a passion for sports.
Connect with him on social media using the links below in bio.