Ray P & Lynda Ddane dressed to impress at the NTV organised staff games.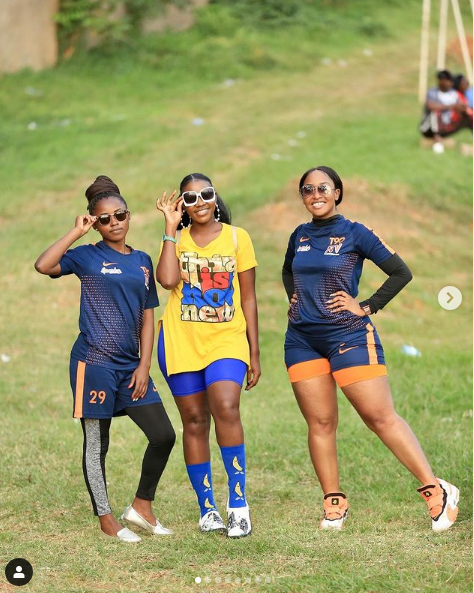 Over the weekend the Nation Media group organised a few friendly games perhaps aimed at increasing both the cohesion and fitness levels of all it's employees.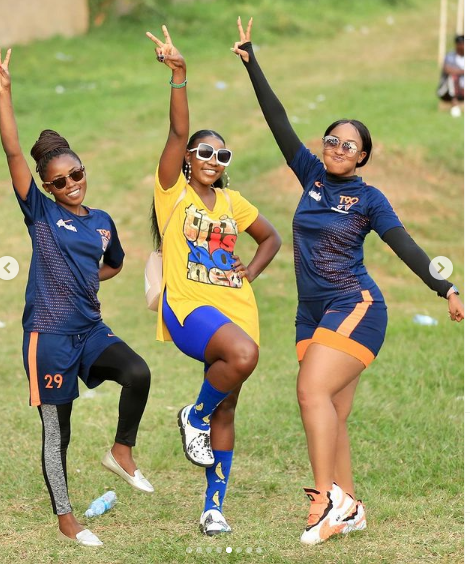 As a result all permanent staff including renown media personalities at Dembe FM, Spark TV, NTV,KFM, Easy FM and Monitor turned up for the weekend games organised by the prestigious conglomerate group.
Even though the main objective of the games organised by NMG was meant to increase mental sharpness of staff, there were some people who just came display what their mamas gave them.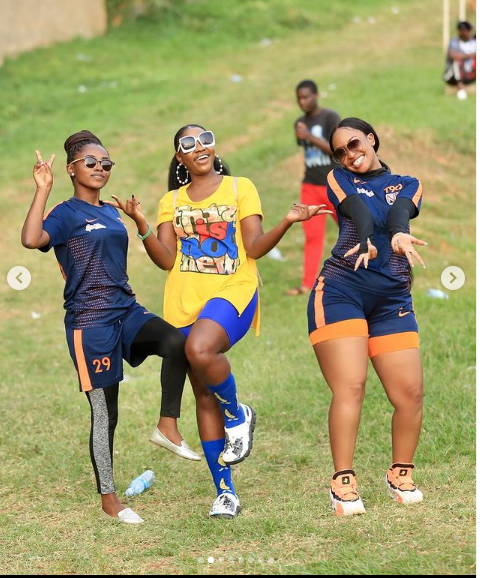 And yes despite turning up in footballing jerseys, Lynda Ddane & Ray P yesterday afternoon proved to the whole world why men on social media always die to have a piece of them.
Dressed in a towering yellow top plus a skimpy blue biker, Precious Remmie came and displayed seductive big thighs to whoever cared to take a look at the monent.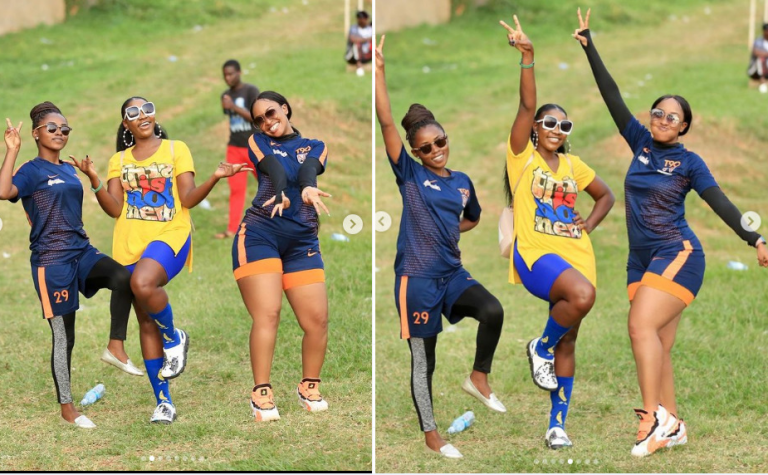 On the other hand Lynda Ddane turned up for the occasion donned in a dark blue NTV Jersey. As away of fronting her sexy outlook in public, Ddane too slid in tight blue shorts perfectly portraying her well shaped curves.
To cap up the evening in style, the two sexy presenters took snaps of themselves at the games and then later posted on social media.
"Repping for #NMG 🔥Sunday Friendlies First game of the season #NTVDanceParty Vs #NTVMixShow" Lynda Ddane posted on her Instagram
Ray P too took ot her Instagram and posted."So today we had a friendly match @ntvuganda between @ntv_dance_party and @ntv_mix_show
Guess which team I was supporting and tell me if it won or not😃#Waiting for answers in the comment space @lynda_ddane @olivia_komugisha 
@dramadancuns_photography on"
Meanwhile Ray P has seetled in well at her new role at Galaxy FM. Catch her every Monday to Friday 5am to 10am
https://www.youtube.com/watch?v=2cRFHjAstR4&t=2s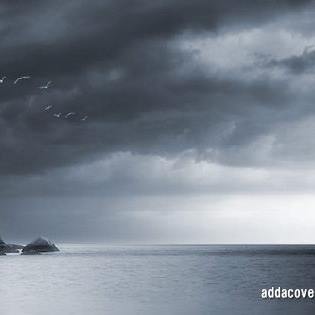 The Maverick is a seasoned Journalist and writer currently working for Galaxy FM. Connect with him on Social Media using the links below