We earlier told you that Muzzinyi, Mr Henrie might have feasted on countless bearded meat but never had he tasted like that of Prima Kardashi.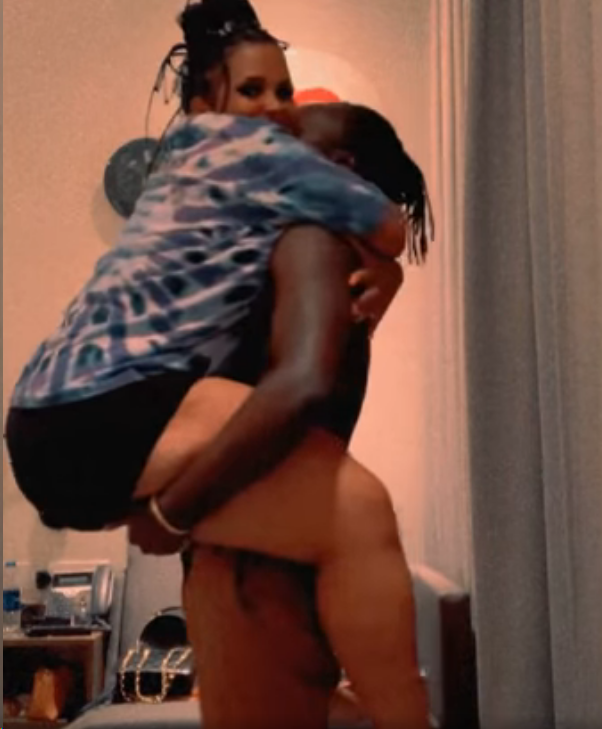 Henre fell head over heels for Prima and he is now fencing the territories so that he can be able to secure his bonking future with her!
He and his 'Official Hen' jetted out to Dubai for a short Baecation and indeed the holiday has in no doubt strengthen the bond between them. The chemistry between them is now flowing like the great River Nile. They have overly updated Online in-laws with exclusive pics and video of their flashy Baecation.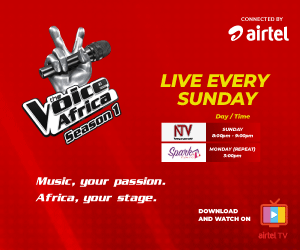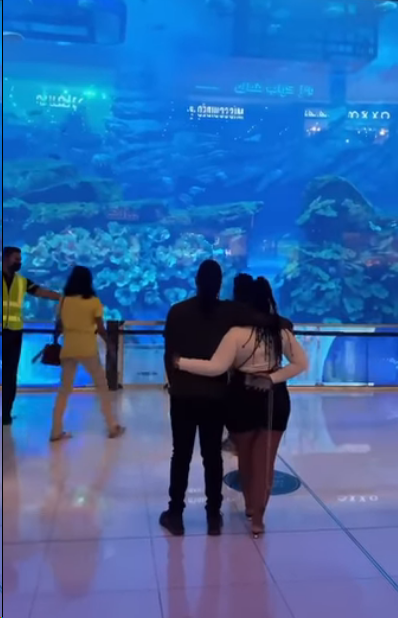 However, of course some are happy for them but others are still punching holes in their love story and praying hard for it to end in tears.
This has probably forced the youthful radio presenter to make it clear that come what may, he is in love with no regrets.
As many were still enjoying that morning sleep, Henrie was on his phone pouring his heart out for Prima in a lengthy love letter!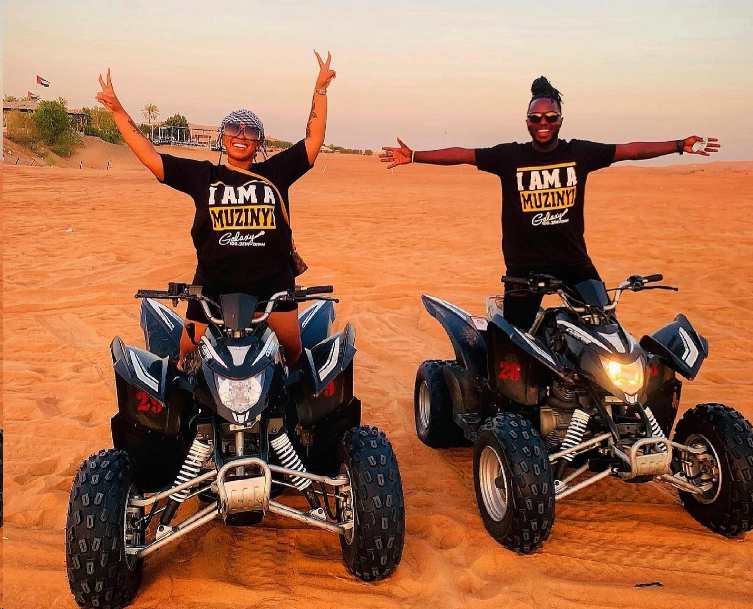 Check it out;
Let me Tell you about this Woman. She is stronger than most of you will ever be. She has done it and seen it all so nothing can shake her anymore.
Her Heart has been completely ripped once but here she stands with a smile on her face that makes many out there stamble. She is blessed with a business mind that is unquestionable. Something most of us realise at a later stage in life but for her, it came in timely.
@prima_lusaniya @prima_tours_uganda @prima_kardashi @prima_for_the_women and others in the pipeline. Give her an aidience to speak… She will blow your mind with ideas and insights that will change your life. She is a mother. Her children never lack, what they need, they get and she will do anything to ensure they are comfortable and happy.
Now those are uncountable blessings.She absolutely has no bad energy towards anything or anybody. She is kind, she wishes people well and she has a giving heart. She is that kind of person who is always giving a helping hand to many, but with very few returning the favor. Prima Kardashi is an Inspiration.
She is the Luminary for a new generation and a testimony that nothing is impossible. Will it End In Tears? …There are no tears she hasnt shed yet so pls give the woman a break and take your negative energy else where. Before you say nio nio nio, many of you cant even walk quater a mile in her shoes. RESPECT THAT. I LOVE YOU @prima_kardashi
Enock Mugabi aka iWitness is a Journalist, Seasoned Writer and Music Analyst with a passion for sports.
Connect with him on social media using the links below in bio.