Sensational socialite, Zari Hassan is always young, wild and free! While parting, one might think she is 16 kumbe she turned 41 a few months ago.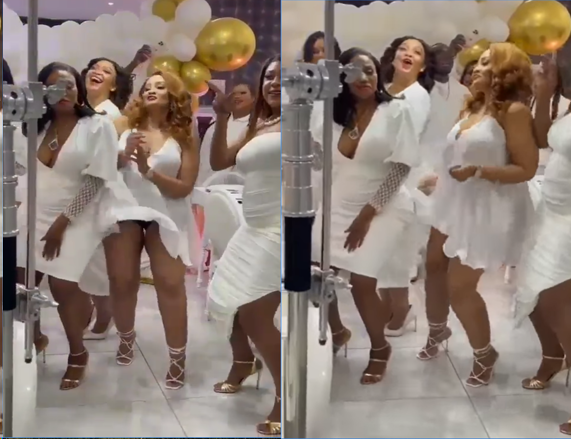 The stunning mother-of-five turns up the vibe like a real party animal whenever she links up with her gals. Zari is a whole mood, one of those people you would love to hang around with.
"Wherever Zari goes, she leads, she charms, she entertains, she makes everyone happy! She is magnetic without making an effort! She is lovable: people fall for her charm without her trying! She is special and great! This was her birthday celebration recently, she was in her element, in control! She just did her thing and all of us were hypnotized, captivated and in admiration." One of her tight pals, miken.ancy took to Instagram and posted a clip of Zari and went on to lavish praise on her.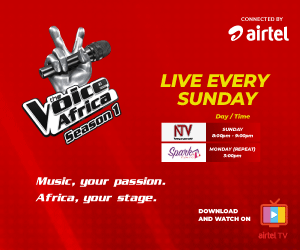 You can also watch the video below.
READ ALSO; Eat! Diamond enjoys Zari's delicious food as she encourages him to finish it all and even lick the plate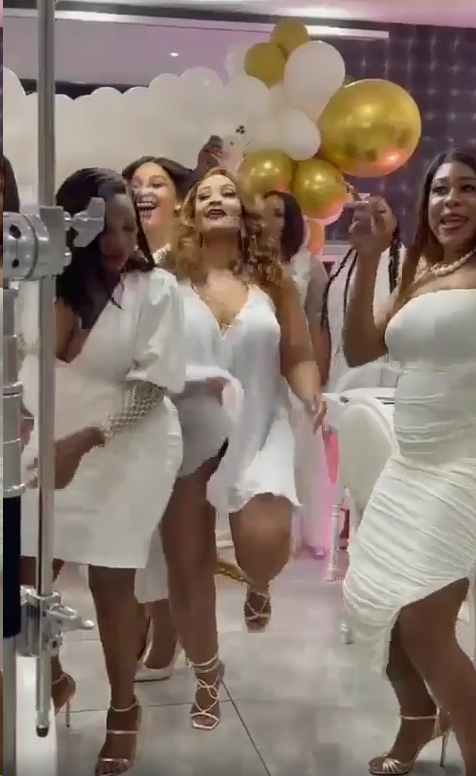 Indeed in 6-sec clip, the self-proclaimed Boss Lady together with the gals clad in all white are seen sharing blissful moments.
When the selector plays her baby daddy, Diamond's Waah hit song, Zari loses self control as she unleashes rare dancing moves. Like a 16-year-old high-school gal, she excitedly pulls up the dress, unknowingly flashing her black mothers' union pants.
READ ALSO; Zari says her relationship with Diamond Platnumz was a fairytale, speaks out on having intimate moments with TZ star after breakup
Watch her do her thing below;
Zari spends weekend with Diamond together their kids
Last weekend Boss Lady and the baby daddy, Diamond Platnumz met gain for co-parenting. In Videos seen by The Zzina Website, Diamond Platnumz and his team are received by Zari and his two kids with wide smiles.
Upon being welcomed into the House, Zari had prepared a full course meal for Diamond and his team.
You can also watch the biggest freestyle sessions in Uganda below.
Enock Mugabi aka iWitness is a Journalist, Seasoned Writer and Music Analyst with a passion for sports.
Connect with him on social media using the links below in bio.