Using drugs has recently become very normal for Ugandan stars because it brings the vibe they need to work!
A week ago, the once might rapper Keko resurfaced after years of sabbatical leave from social media.
Her resurfacing was however not one to be excited about because of the sorry state she was in.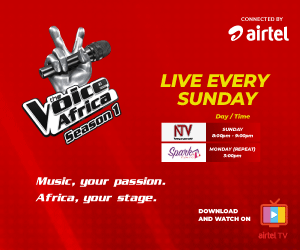 The situation of Keko, who is now a citizen of Canada was attributed to drug addiction.
Over the recent years, a number of Ugandan stars have drowned in drugs and fortunately, some have managed to recover and get back on their feet. On the sad bit, some are still struggling.
Today, we unveil these Ugandan stars that have drowned in drugs at one time in their careers.
He is the MVP of this list. He has managed to overcome his love for marijuana, commonly known as weed to become one of the most influential people in Africa.
The National Unity Platform President was so much in love with drugs that he bragged in front of the camera about how he enjoys it.
Buchaman
Just like his former boss, Buchaman has always bragged about how he enjoys Marijuana (weed) in Infront of the camera.
However, the self-proclaimed Ghetto President seems to have learned a lot from his former boss on how to contain the drugs.
He is doing fairly well and was appointed as a Presidential Ghetto envoy by the head of state about three years ago.
Mc Kats
The NBS After 5 host managed to get back to his feet and start a campaign to help others after drowning in alcohol addiction that was made worse by his health situation. Thank God he is now helping other people to make the right decisions.
She was one of the best rappers on the continent until she signed a deal with one of the biggest record labels in the world that shelved her music.
Keko was helplessly sent into depression and resorted to drugs.
Currently living in Canada, Keko's situation is worrying.
Jackie Chandiru
Formerly a member of girl group Blu*3, Jackie lost her track while staying at a house she has bought in Kiwatule near Buddies Studio.
Drugs were the order of the day at her house and she has since made efforts to recover but all in vain.
But we are glad she is making effort.
Fille
Fille was Mc Kats's lover. The root cause of her drug addiction has never been clear but many attribute it to the relationship issues she got with the former lover. She has been sent to rehab to recover but all has been in vain.
Her situation has stopped her from hitting the studio.
Nina Roz
Nina Roz makes it to this list after narrowly losing the battle to drugs.
The pencil-thin singer was a terrible addict who was sent to rehab several times but luckily, she survived and used her platform to advise her fans to stay away from drugs.
Rocky Giant
Once one of the best rappers in the country, Rocky Giant has gone from glory to grass.
He has struggled with drug addiction for over a decade and it looks like he is struggling to get back to his feet.
He is currently in rehab nursing his addiction.
Qute Kay
He was one of the most gifted musicians of the Mid-2000s but drugs have thrown him to the dogs.
Qute Kaye's situation is still alarming and efforts to save him by a number of friends and Pastor Kayanja have all been futile.
Pretty Glo
Just like Fille and Qute Kaye, Pretty Glo is also struggling with a drug addiction that started when she was dating the latter. She was also friends with the sexy Fille and it is believed they shared the same dose always.
Gift of Kaddo
He was one of the biggest products of the late 2000s alongside Mowzey Radio and Weasel.
However, the singer lost track in the early 2010s to drug addiction and things have never been the same.